Another big production facility opened near Lublin.
On 26 February, Varroc Lighting Systems officially launched its operations in a factory in Niemce near Lublin.The facility is the company's second location in Poland and the twelfth factory all over the world. Varroc Lighting Systems, a global automotive supplier headquartered in Plymouth, USA, employs more than 8,500 people in 17 facilities worldwide.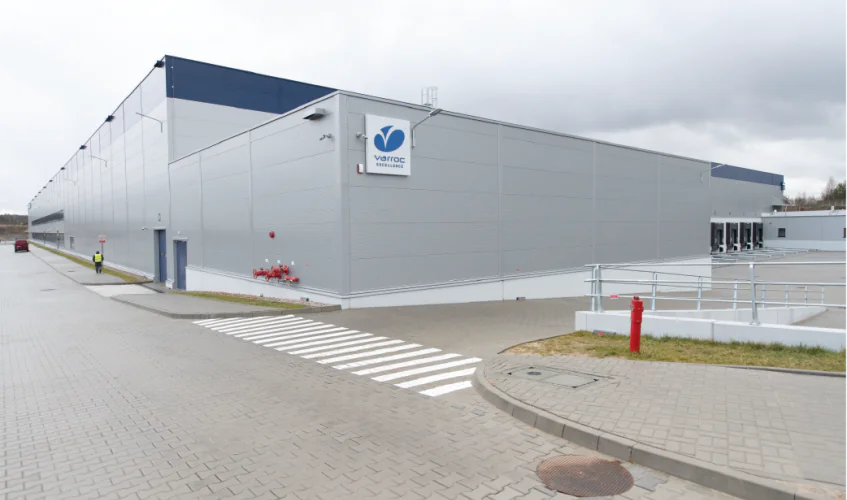 The Niemce site specializes in the manufacturing of head lamps for Citroën Jumper, and this year the company will start production of lamps for Opel Vivaro, Peugeot Expert and various models of Volkswagen. The plant is equipped with the state-of-the-art machinery and cutting-edge technologies, including injection molding machines, hard coating line, metallizing machines and assembly lines. The company's premises feature not only manufacturing and commercial parts, but also a technical area and laboratories boasting specialist equipment used to test lamps, including climate and vibration chambers. The entire investment cost is EUR 54 million.
The investment in this new facility is another step forward for our company's global growth that will help us maintain strong competitiveness in our industry. The strategic location in the Lublin region that has a skilled available workforce will allow us to continue in delivering quality and innovative products to our customers at a competitive cost – Stephane Vedie, President and CEO of Varroc Lighting Systems.
VLS's plant is located in Panattoni Lublin II Park and covers the area of 25,000 sqm. Currently the company gives jobs to 170 people, but expects to increase the employment to 400 staff members by the end of 2020.
The project in Niemce is the confirmation of the investment attractiveness of Lublin and the entire Lublin Metropolitan Area, and at the same time a great example of effective collaboration between the municipality of Lublin and neighbouring communes which make up the LMA – says Igor Niewiadomski, Investor Relations Manager at Invest in Lublin.