Billennium expands in Lublin with new hybrid office space
Billennium, a Polish company providing IT solutions and services for global corporations and government institutions, has successfully been building its largest branch in Lublin since 2011, with a focus on employing specialists from the Lublin Voivodeship. Currently, the company employs over 430 people from this region, actively engaging in collaboration with higher education institutions, the city administration, and participating in social initiatives. In June of this year, Billennium moved to a new office located at 3 Gęsia Street. The new office space has been designed from scratch to meet the requirements of a hybrid work model. According to an internal survey conducted by the company, 64% of its employees prefer this specific mode of work.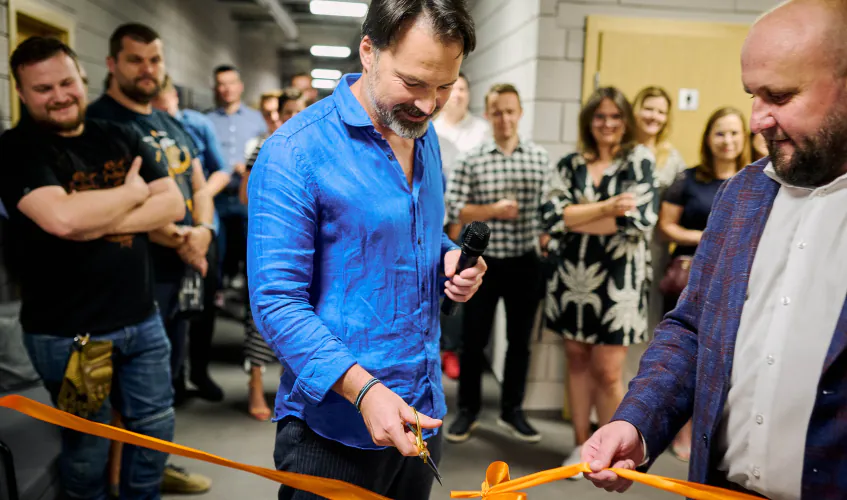 Billennium has been present in the Lublin job market since 2011, employing over 430 individuals in the Lublin Voivodeship and a total of 1800 globally across three continents. The majority of this number consists of high-class IT specialists who carry out projects related to the development and implementation of IT solutions for the company's clients worldwide, including Polish and international corporations, public institutions, and government entities, on a daily basis. However, the Lublin Voivodeship has not only been an important centre for talent acquisition for Billennium over the years but also a place where the company willingly participates in numerous initiatives for the local community and academic environments.
Billennium in Lublin – educational, research, and social initiatives
Billennium's engagement in Lublin spans across several areas. One of them is collaboration with higher education institutions, which includes organizing lectures on new technologies at Lublin universities, implementing internship programs, and offering the "Billennium Ambassador" scholarship. Additionally, the company is conducting a research project in partnership with the Medical University of Lublin and the Maria Curie-Skłodowska University. This project focuses on developing innovative methods for detecting brain and breast tumours, utilizing technologies such as artificial intelligence and machine learning.
The second area of involvement encompasses various initiatives undertaken in collaboration with the Lublin City Council. Notable examples include partnerships in projects within the European Youth Capital, such as "Entrepreneurial Youth," "Entrepreneurial Kids," and "Lublin Skills Up!" Moreover, Billennium participates in internship programs for students as part of the international Xarxa network and the EU Erasmus+ project. Additionally, the company is actively involved in the "Lublin IT Upland" initiative. Billennium also supports numerous social initiatives, such as the Poland Business Run in Lublin, a charitable football tournament called the IT Championships, and various fundraisers for local institutions, aid centres, and foundations. The efforts of the company to contribute to the local community have been recognized and appreciated by the city authorities which honoured the company with a Lublin Mayor's Economic Award in the "Large Companies – Economic Locomotives of the City" category in both 2022 and 2021.
The Lublin branch has been the largest and one of the most important IT centres of Billennium for years – nearly 25 % of our employees and partners live in this voivodeship. This can be attributed to the favourable business development climate driven by technological advancements in Lublin, along with the exceptional educational standards upheld by local universities, as evidenced by our recruited graduates. However, to ensure sustainable growth, it is essential for businesses to actively contribute to the development of the external ecosystem. One notable area is education, as IT technologies evolve rapidly, and the demand for skilled professionals continues to outpace supply in Poland, with a deficit of tens of thousands of specialists. Our aim is to inspire greater interest in IT-related fields and enable job market entrants to become even more competitive," concludes xxx
Billennium has made an invaluable contribution to the development of the IT industry in Lublin. Its actions serve as a prime example of exemplary business cooperation with the local government, evident in the company's involvement in numerous initiatives and its commendable collaboration with the academic community in Lublin. Not only does this partnership focus on nurturing a skilled workforce to meet market demands, but it also involves the creation of innovative solutions within the city. The opening of Billennium's new office is regarded as further evidence of the trust the company has placed in our city, and we extend our best wishes for its continued success," states Krzysztof Żuk, Mayor of Lublin.
Billenium development plans: 
After a highly successful previous year, where we recorded a remarkable revenue increase of 351 million PLN and employed over 500 people, we have equally ambitious plans for 2023. We are actively working on developing our expertise and acquiring new projects, particularly those involving the implementation of artificial intelligence technology in business. Our objective is to expand the company in all areas: revenue, personnel, and international presence. Despite the current temporary market downturn, we continue to engage in intensive recruitment. Currently, we have over xxx open positions, and we are seeking specialists in cloud computing, programming, and machine learning experts. Our actions are, of course, also carried out in Lublin, although employee location currently has less significance. Over the years, we have learned to work effectively in distributed teams. In Lublin, we have an excellent team and even better experiences in acquiring specialists, said xxx
Billenium opens new office in Lublin – a modern space for hybrid work.
Since 2020 and the outbreak of the pandemic, hybrid work has become the most popular model used in the IT sector. An internal survey conducted at Billenium has revealed that 64% of employees consider hybrid work as the most desired form of performing tasks. Among those in favour of this model, 47% value it for the opportunity to interact with others, while 31% appreciate the convenience it offers in terms of their workstations. Additionally, 34% of employees believe that working in an office contributes positively to their work-life balance. In response to the team's expectations, Billennium has embarked on a significant office transformation across all its branches, resulting in the creation of modern, multitasking spaces designed to provide both comfort and collaboration opportunities for employees. In late June, we opened a new office in Lublin, which was built from scratch based on the "Billennium Office of the Future" concept. This venture is our own investment located at 3 Gęsia Street, stated Ewa Goska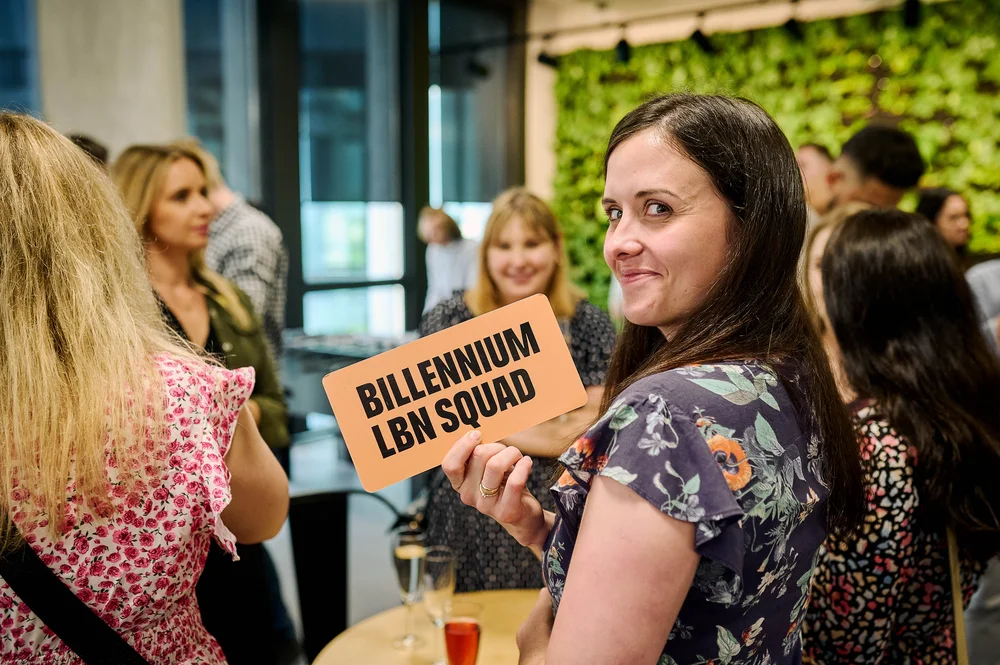 The new Billennium office in Lublin boasts a spacious area of 1640 square meters, providing workspace for up to 150 people simultaneously. Based on the company's observations, the average monthly occupancy rate of its offices in Poland stands at xx %. Higher numbers of employees working on-site are typically seen during special events like team integrations or training sessions. The ample space of the new location ensures that employees who choose to work in the office will enjoy comfortable conditions tailored to their daily tasks. Great attention has been given to acoustics and soundproofing, guaranteeing that even livelier events won't disrupt others' work. Additionally, employees have access to well-designed and ventilated phone booths for private conversations. The designers also recognized the importance of a key element in the hybrid work model – an integration area with an open kitchen, a top-of-the-line coffee machine, a bar, and a "green" wall that improves indoor air quality and enhances employees' well-being.