Britenet has opened the largest office in the company's history in Lublin
3 floors with an area of 2800 sqm, space for 400 people, modern spaces and surprising arrangements – all this is waiting for Britenet's employees in Lublin in the newly opened office, which combines two branches.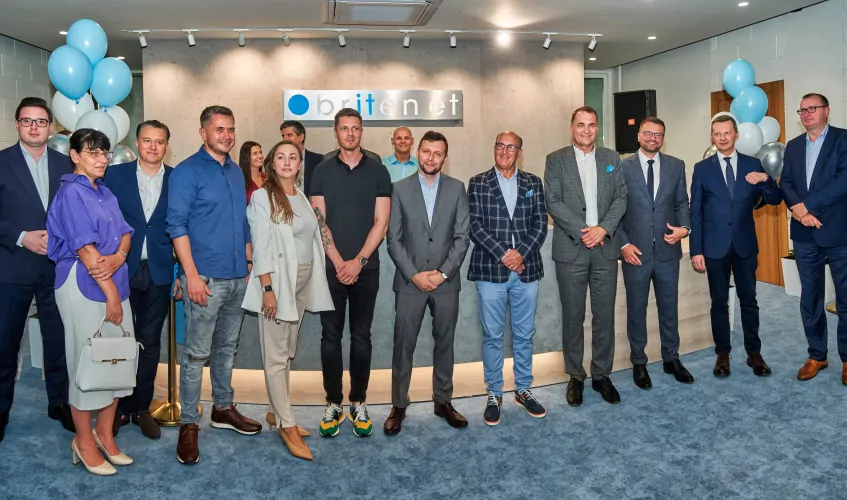 I would like to thank you very much for being and choosing Lublin. I wish Britenet many successes, which also contribute to the development of our city – says Artur Szymczyk, the Deputy Mayor of the city of Lublin for Investment and Development, during the opening event.
Britenet's new headquarters in Lublin is the largest in the company's history. It is located in a new office building at 9a Wojciechowska Street and is the merger of two Lublin branches – from Morwowa Street and Hamlet Street.
Over nearly 16 years of the company's operation, a lot has changed. We are developing, opening foreign branches and pursuing strategic goals in an increasing number of locations in Poland, but at the same time, we don't forget our beginnings and the places where we have been for many years. One of them is Lublin, where we have been operating since 2008. – says Michał Borny, CEO.
The new office on Wojciechowska Street will include chillout rooms, game rooms, spacious conference rooms, open space, hot desks, coffee points or muted conversation areas.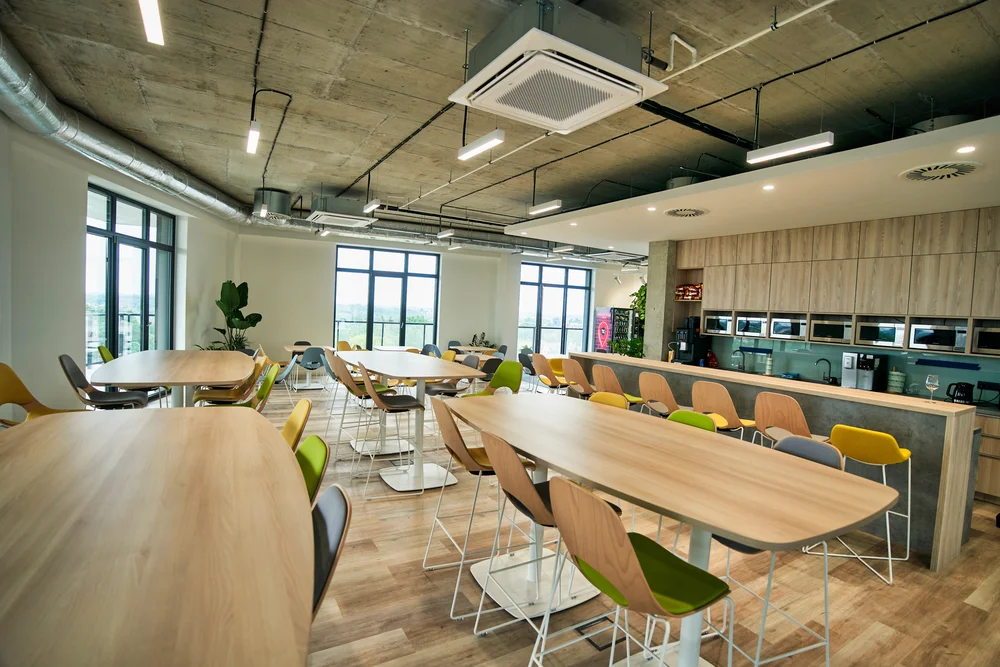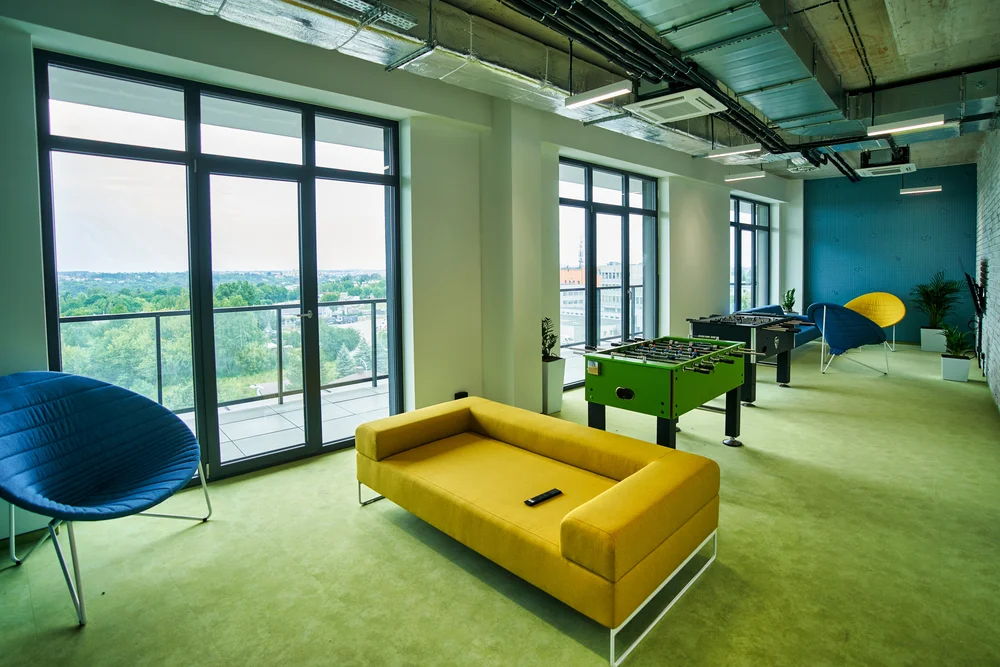 The first association on which we based the initial concept of the new Britenet office was the word 'bright', derived from the company's name. Here, we had no doubts about the effect we wanted to achieve: light interior, light floors and wood, whitewashed brick, high glazed windows and partition walls – recalls the office architect Mateusz Kunkiewicz, of Kunkiewicz Architects and LuCreate.
What sets Britenet's new headquarters apart are certainly the artistic murals by Dawid Ryski, Eliasz Gola and Daniel Jarosz (Britenet's graphic designer). Guests at the reception, meanwhile, are greeted by a nearly two-meter-high statue of BriteMan – the symbolic IT hero.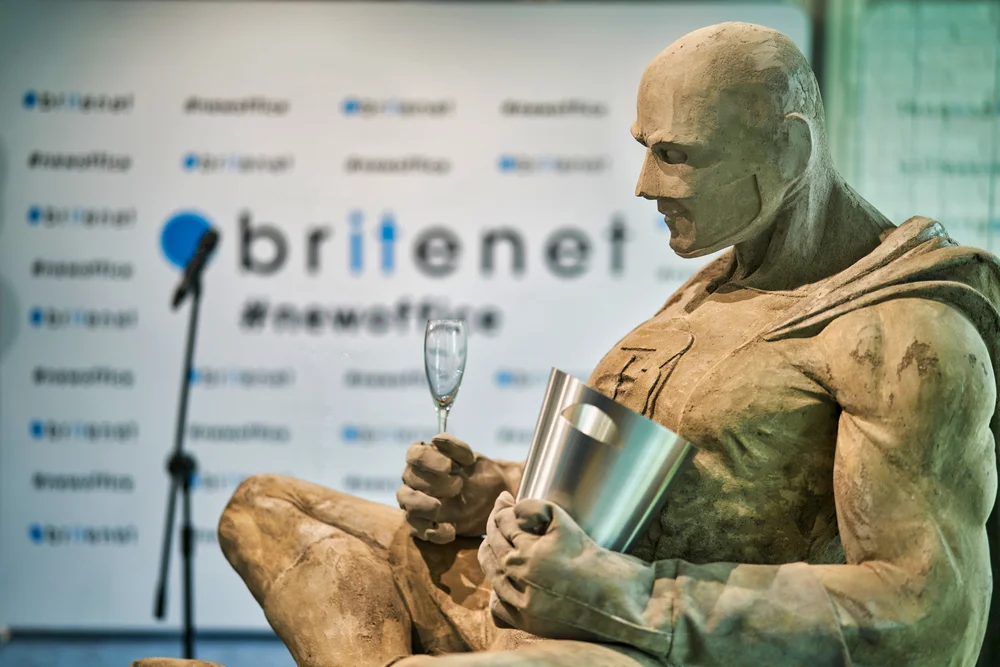 The new office was created with our employees in mind. We want to be closer to them, and closer to our customers. We prioritize relationships, and the new Britenet office, the largest so far, here in Lublin, only emphasizes this necessity. Despite the company's recent development plans, expanding into foreign markets, and reaching more Polish cities, we have not forgotten our fondness for Lublin, where there are more and more of us. – emphasizes Michał Zieńkowski, Head of Technology, associated with Britenet since 2012.
The new headquarters are not only a benefit for current employees, but also for new ones. Britenet has been recruiting all the time in Java, PHP, .NET, and Frontend technologies.
Britenet is a company that has been present in Lublin for many years, but it is also the company that has taught other companies – a lot of people have come out of here to populate the Lublin IT ecosystem. […] We can't even imagine how much the IT industry and its development, and outsourcing, in general, have changed Lublin – that's 10,000 new employees over the last 10 years. – noted Dr Mariusz Sagan, Head of Strategy and Entrepreneurship Department at The City of Lublin, during the opening.
People who are just taking their first steps in IT can also find employment here, such as in the company's proprietary Campus or Force Academy training programs, which prepare them for Salesforce technology.
We attach great importance to the development of competences and the opportunities to learn from colleagues and our customers appreciate this as well. We highly value students and graduates of Lublin's universities, who are already joining the ranks of Britenet, gaining their first professional experience – says Wioletta Bykas-Darnowska, Head of Human Resources. The opening of the new office in Lublin will unite the two Lublin branches. We wanted to create a space that is creative, open and tailored to the needs and expectations. Our aim was to provide employees with work comfort and a friendly atmosphere, as well as opportunities for integration, she adds.
Britenet has been operating in the Polish and foreign IT market for nearly 16 years and currently employs over 1,000 experienced IT professionals and experts. It has experience in building competence centres for multinational companies and provides extensive support in the form of expert outsourcing, IT system development, mobile application development, maintenance of the existing systems but also BI and Salesforce solutions.
We know that the IT industry is what is developing our city. We can confidently say that Lublin can compete with Wrocław, Poznań and other Polish cities. We also see the migration of specialists from Warsaw to Lublin, noted Zbigniew Pastuszak, Associate Professor, PhD, Vice-Rector for Development and Business Cooperation at Maria Curie-Skłodowska University. As an academic community, we want to join in supporting various business initiatives that are being implemented in our city. We currently have a lot of students majoring in IT and around IT. We are very open and interested in cooperation. This includes not only the training of strictly IT competences, but also, for example, language skills, or any other sphere of knowledge and skills that you as entrepreneurs find useful, he adds.
Britenet today has branches in Warsaw, Poznań, Kielce, Białystok, Katowice, Łódź and Gdańsk, it is preparing to open in Wrocław and Kraków. The company has been present in Lublin since 2008.