Capgemini enters Lublin
The world leader in consulting, technology services and digital transformation, as well as the second largest employer of the modern business services sector in Poland, opens its next centre in a new location. Lublin, the most dynamic IT ecosystem in the east of the country, will join the branches in Kraków, Warsaw, Wrocław, Poznań, Katowice and Opole.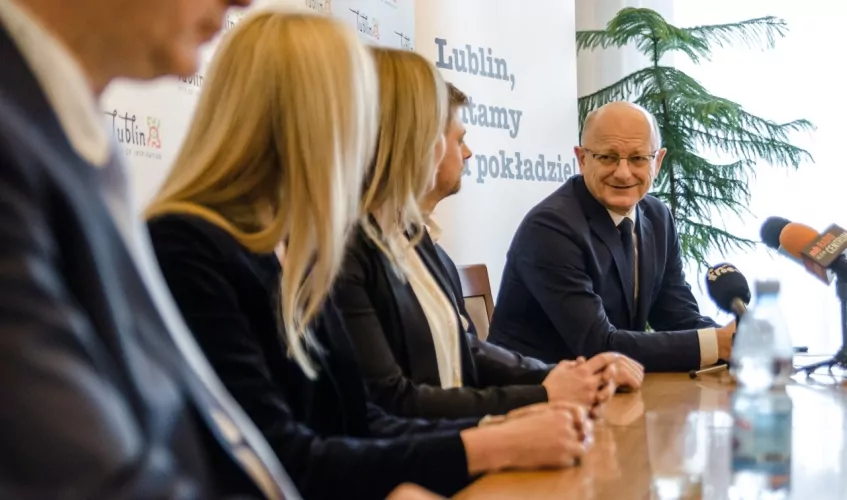 Capgemini currently employs more than 8,000 experts in Poland and more than 200,000 employees worldwide. The company specialises in implementing digital business innovations, automation and robotisation solutions, artificial intelligence, data transfer and cloud processes.
– The Lublin IT sector has recorded one of the highest increases in the number of companies in this sector in Poland. Our city has a rich educational background with many universities educating students on IT faculties. Potential investors are offered highly qualified IT specialists, which guarantees a fast and efficient recruitment process. I am always happy that new investors emphasise the choice of our city due to the dynamic development of Lublin – says Krzysztof Żuk, Mayor of Lublin.
Today, almost 5.5 thousand students study at 5 IT faculties in Lublin's universities, and over 900 graduates of IT and related faculties leave their walls every year. Moreover, almost 6.5 thousand international students from over 90 countries who speak their mother tongue.
– For Capgemini, the choice of Lublin is a natural path of development on the Polish market. Among the decisive factors were the city's specialisation in the IT sector, high availability of qualified staff and people with appropriate language skills, or a well-developed ecosystem of links between companies and their business and academic environment. Recruitment is already underway; currently, we have a plan to employ over 100 people, and the first people will start working in mid-February. To our team we are looking for open, communicative and committed people to whom we will provide induction training, including technological training, and the possibility of further development within our organisation – says Dominika Kowalska, Vice President, Head of Eastern Europe Managed Service.
In Lublin, Capgemini will open a technical support department for Cloud Infrastructure Services customers. Branches of this type are already located in Kraków, Katowice and Opole. Over 2300 specialists work there, providing services in 20 languages for customers from all over the world.
– We are looking for people who speak fluent English, German, French and Dutch. We are open to newcomers as well as specialists with experience in the field of IT, especially in infrastructure, systems and process management. What distinguishes us as a company? First of all, a great working atmosphere, great diversity in terms of development opportunities, while maintaining high standards of work. The development of our employees is critical to us – says Barbara Makowska, Global HR Business Partner. – We work together and celebrate together. We strive to provide our employees with a friendly atmosphere, unforgettable moments and integration in the form of numerous meetings of employees and their families. We are also a socially responsible company – we implement many CSR initiatives tailored to local needs.
The company cares first of all for the comprehensive implementation of new employees, has a wide range of training courses (in Poland and abroad), offers subsidies for post-graduate studies or certificates, as well as access to knowledge bases. Each person receives a broad package of non-wage benefits, which include: private medical care (also for family members), additional insurance, quarterly bonuses, also for recommending their friends to work in Capgemini, as well as a salary supplement related to the use of a foreign language at work (the so-called language premium). At Capgemini, employees have access to a cafeteria platform, which means that each employee chooses individually those benefits that are the most attractive in a given situation: it can be a trip to the cinema or a sports card.
Capgemini also invites international students to collaborate with the local authorities to help them obtain a work permit. The Lublin branch of Capgemini will start operating in a temporary location. By the end of the year, the company plans to relocate to its final location. If you are interested in recruiting, you will find information on this subject at www.pl.capgemini.com