Cities Everywhere Join The Ranks Of Leading Cities
Leading Cities, the pioneering global network for Smart City growth and collaboration, launched a partnership program for cities aiming for growth through collaboration. The Leading Cities Member Network was launched in Europe at the Smart Ecosystems Expo and Conference in Lublin, Poland. During the opening ceremony of this international event, Lublin Mayor Krzysztof Żuk and Leading Cities President and CEO Michael Lake, formally inducted Lublin as the first European city in the Member Network.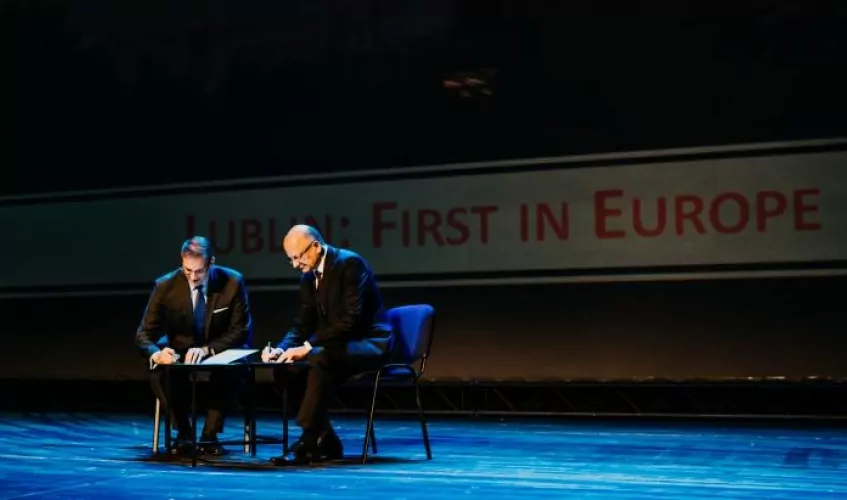 – Leading Cities is excited for this opportunity to expand the impact of our work and the realisation of our mission to improve the quality of life in cities through Smart City solutions to a much larger audience—all cities, everywhere – said Michael Lake. – Lublin, Poland is the first among many cities around the world that will benefit from the exchange of knowledge, best practices, and innovative solutions that will help municipal leaders and communities tackle the urban challenges cities are facing today – he added.
The Member Network is a subscription-based platform with four optional membership levels. The first level is a Free Membership and entitles members to Leading Cities' information exchange through case studies, articles, daily #SmartCities Headlines, and published best practice; it includes the opportunity to join global leaders in the adoption of the City as a Platform Manifesto.
Read more at Smart & Resilient Cities