Elpes opens its modern production site of laminate tubes
Elpes is one of the fastest developing manufacturers of packaging in Europe. The company specializes in the production of laminate tubes for cosmetics industry. The tubes can be used also in food-processing, pharma, chemical and other industries.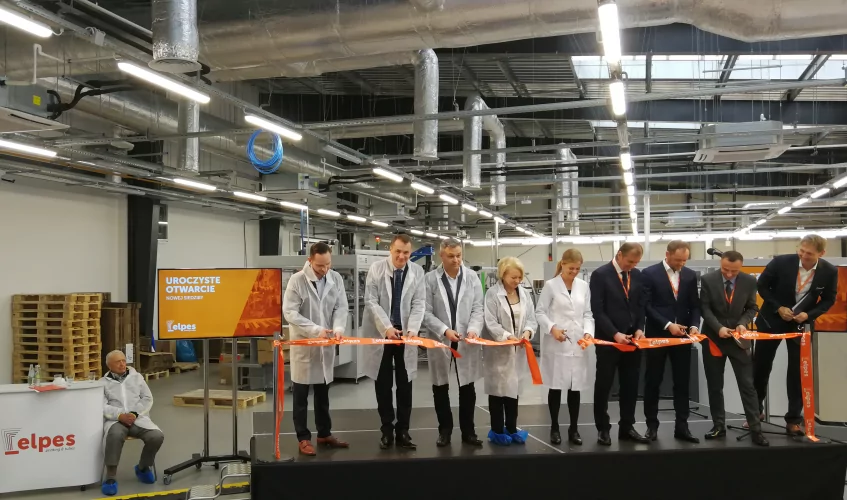 On Wednesday 15th May the official inauguration of Elpes operation in Lublin took place. The company's new headquarters is located in Lublin subzone of Special Economic Zone Euro-Park Mielec. Besides office spaces including the office of the Board, the 2,500 sq m area features a modern production hall and a high bay warehouse. Ultimately, the company expects to appoint 40 employees.
The production and printing technology implemented in the production site in Lublin are cutting-edge, energy saving and environmentally friendly. Elpes is a company introducing innovative solutions to the packaging market, e.g. a new tube closure – an octagonal cap. According to Marek Jaroszyński, CEO of Elpes, Lublin was chosen because as an open, developing and friendly city it perfectly fits to the organizational culture of the company.
Within the Lublin subzone of Special Economic Zone EURO-PARK MIELEC are located 70 enterprises, 57 of them have already started operations, investing over PLN 1.8 billion and declaring further investments at the level of over PLN 1.1 billion. Nearly 4,400 employees have been employed in Lublin Subzone, 3,221 of them are newly created jobs.
Investor Relations Office in Lublin wishes Elpes a successful operation and declares its further support!