English learning platform Tutlo expands with Lublin opening
Tutlo, a modern platform for learning English, which was the first in Poland to introduce language lessons on demand, has opened an office in Lublin to support its dynamic growth. At the moment, Tutlo has over 22,000 clients, 900 English teachers from around the world, and 150 people on the team!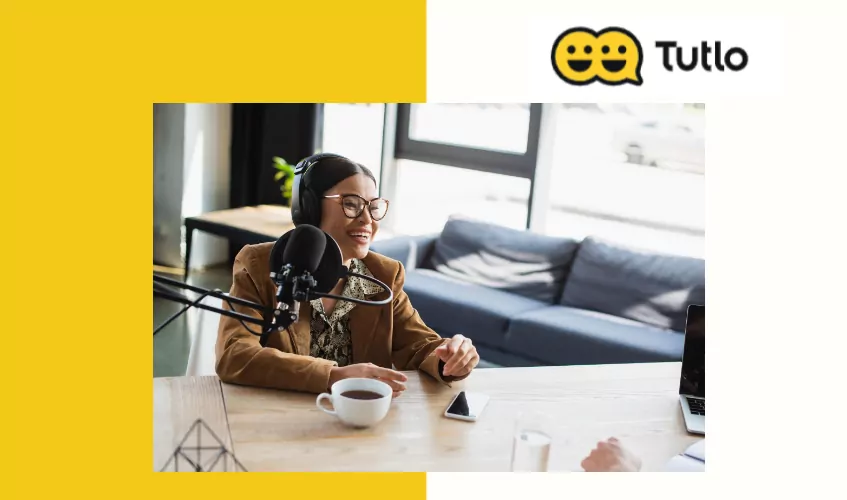 Dynamic development of TUTLO
We want to conquer new markets and inspire more people to cooperate with us. We are convinced that Tutlo is the best quality English learning platform in Poland and this can be proved by the numerous awards and distinctions we have received. We took the 50th place in the Financial Times ranking of the fastest-growing European companies FT1000, and 3rd place in Poland in terms of the annual revenue growth rate. Tutlo was also ranked 1st in the Ranking of English Language Schools in the ConQuest Consulting report in the category of English Schools for Adults – said Tomasz Jabłoński, co-founder of Tutlo, the finalist of the EY Entrepreneur of the Year competition.
Business services sector stabilizes the economy
The business services sector is one of the most important and dynamically developing elements of the Polish economy. In 2008, BSS companies in Poland employed over 50,000 people. The latest ABSL report "Business Services Sector in Poland 2022" shows that at the end of Q1 2022, there were 1,714 business service centres in Poland representing 1,068 companies, including BPO, SSC, GBS, IT and R&D centres. They employed 400,300 people – that's 11.6 % more than in the previous year. This means that in the second year of the pandemic nearly 42,000 new jobs were created.
The city's academic potential, along with its improving transport accessibility, is undoubtedly one of the city's assets. Lublin offer a great pool of talents, that is why business services companies are willing to locate their branches here. We are pleased to observe such dynamic development of companies in this sector, which is one of the priority economic specializations included in the Lublin 2030 Strategy, added Mariusz Sagan PhD, Director of the Strategy and Entrepreneurship Department of the Lublin City Hall.
Over the last 4 years, BSS in Lublin has developed significantly. Every year there is an increase in employment by around 10%. In 2010, 2,000 people worked in this field, currently, BPO and SSC centres hire over 6,500 people. It is estimated that in 2025 employment will reach over 8,000 people.
In recent years we have observed the growing importance of Lublin as a key business location for companies from the areas of BPO, SSC, IT and R&D. This is a result of already undertaken infrastructure development, accessibility of office spaces, but most importantly high standard of education and availability of amazing talents provided primarily by over 60,000 students, says Igor Niewiadomski, Coordinator of Investor Relations Office.
We chose Lublin because we can see how fast it is developing and how much potential it has as a city of students, culture, tourism and business. We know how crucial the knowledge of English is nowadays, that's why we want you to learn and work with us! Our team is growing dynamically, therefore we encourage you to follow recruitment announcements at tutlo.com/work/. You will find there all current job offers – remotely, in a hybrid mode or in our new office in Lublin – added Damian Strzelczyk, co-founder of Tutlo.