Euro-Park Mielec Subzone Lublin's green transformation nears completion
Work on creating a student concept for greening the Special Economic Zone Euro-Park Mielec Subzone Lublin is nearing its conclusion. On October 10th, students and their academic mentors from Maria Curie-Skłodowska University in Lublin, the University of Life Sciences in Lublin, and the Catholic University of Lublin John Paul II, had the opportunity to present the results of their work on the project to the company representatives located in the Special Economic Zone, thanks to the hospitality of MEDISEPT Sp. z o.o. Representatives of the city authorities, including the Mayor of Lublin, Dr. Krzysztof Żuk, also attended the meeting.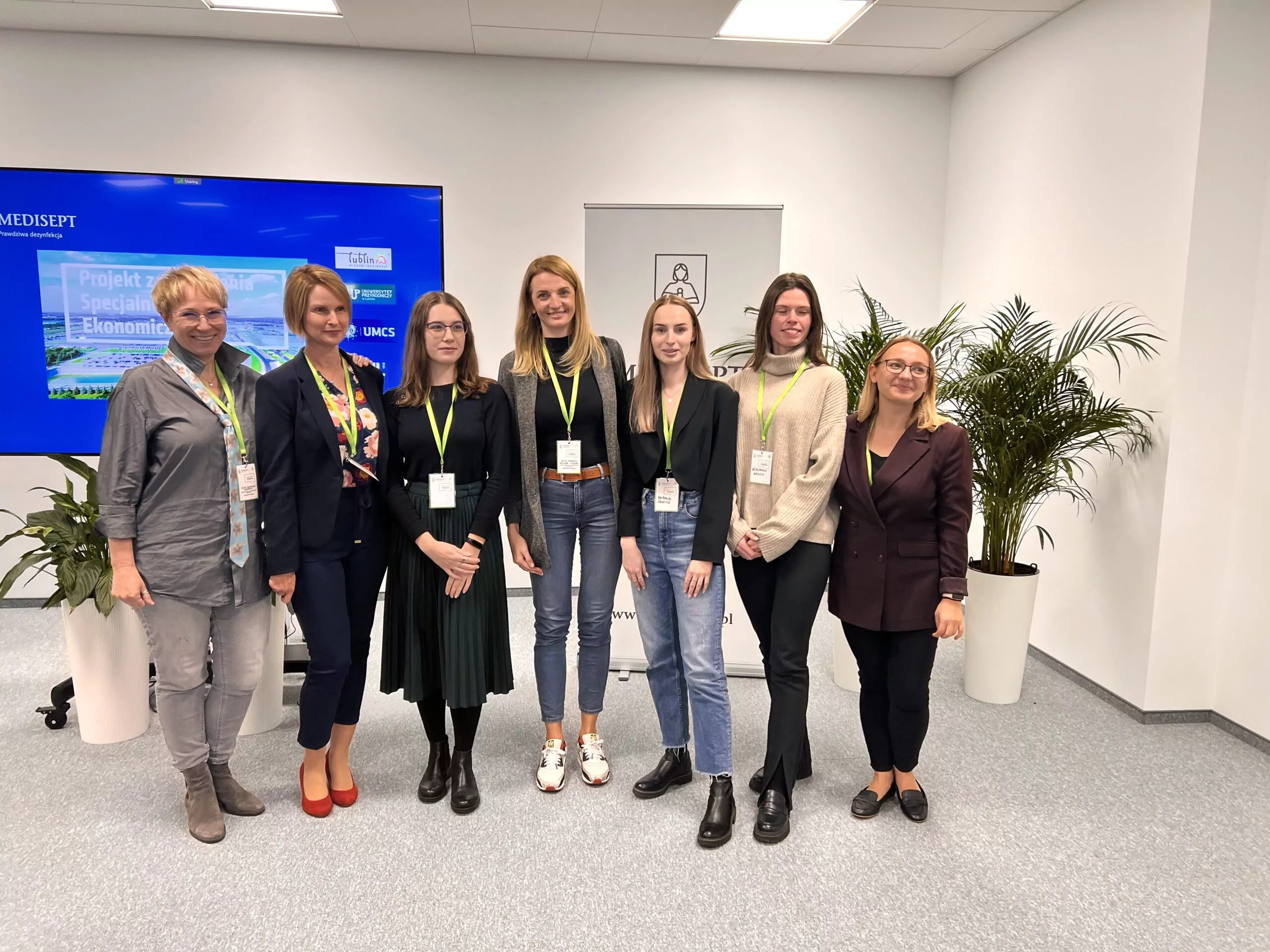 As part of the project, an interdisciplinary task force was created, and coordinated by the Department of Strategy and Entrepreneurship of the City of Lublin. It consisted of students from Spatial Economy, Landscape Architecture, Geodesy and Cartography, as well as Art of Gardens and Plant Arrangements, along with academic staff from Lublin's universities. Based on the inventory, extensive analyses of the project area, and soil studies, the project group proposed a general concept for development, from which detailed planting designs for specific streets within the Zone were developed. The meeting organized by MEDISEPT Sp. z o.o., one of the project's initiators, was an invaluable opportunity to present and persuade companies of the idea of greening the Zone and to showcase sample solutions developed by students.
The initiative, initiated by Intrograf Lublin S.A. and MEDISEPT Sp. z o.o., is now in its final phase. Currently, the focus is on creating and finalizing detailed planting designs for selected streets within the Zone. The project also takes into account the urban areas adjacent to existing transportation routes. Its overarching objective is to create a coherent concept for landscaped greenery that caters to both the businesses within the Zone and the residential areas surrounding it. This project goes beyond just enhancing the quality of life for the Zone's residents and employees. It seeks to highlight potential areas of collaboration between the city, businesses, and universities.
According to the project initiators, Intrograf-Lublin S.A. and MEDISEPT Sp. z o.o., the implementation of this project will be co-financed by companies that have either already declared their participation or intend to do so. The first plantings are scheduled to commence in the spring of 2024.
During the event, President Przemysław Śnieżyński (MEDISEPT Sp. z o.o.) and President Piotr Taracha (Intrograf Lublin S.A.), on behalf of the assembled representatives of companies located in the Special Economic Zone Euro-Park Mielec Subzone Lublin, presented Mayor Dr. Krzysztof Żuk with a diploma of appreciation for his ongoing collaboration and support in creating a business-friendly environment for companies operating in Lublin.