fDi's Polish Cities of the Future 2017/18 – FDI strategy winners
Wroclaw impressed the judges of the fDi Polish Cities of the Future 2017/18 awards with its multi-platform strategy for attracting investment, while Lublin shot up 10 places to come third behind Katowice.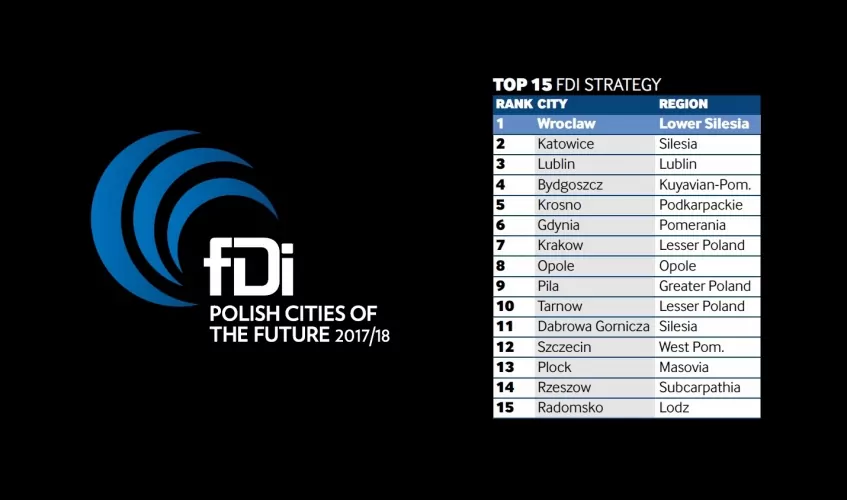 (…)
Lublin, in south-east Poland, come in third for FDI Strategy. Lublin city hall works to develop investment clusters in the city, establishing the Lublin Medicine-Medical and Wellness Cluster and Lublin Cluster of Advanced Aircraft Technology. The city also focuses on attracting investment in the automotive sector, and has more than 10,000 students registered in related courses, providing investors with a reliable workforce. The first hydrogen-powered car in Poland was created by scientists at the Technical University of Lublin in 2012. The city is working to establish better connections from municipal facilities to the special economic zone in the city. For practical support, companies in the city can hire trainees without having to provide a contract, boosting the availability of workforce for investors.
Read the full story at fDiIntelligence.com