GT85 Polska expands its factory
GT85 Polska Sp. z o.o., a manufacturer of specialised equipment for cleaning and degreasing parts in the production of TARRA brand and chemical preparations for surface preparation of ROKLIN brand, announced that it has just started to expand its equipment manufacturing plant located in the SEZ Lublin Subzone.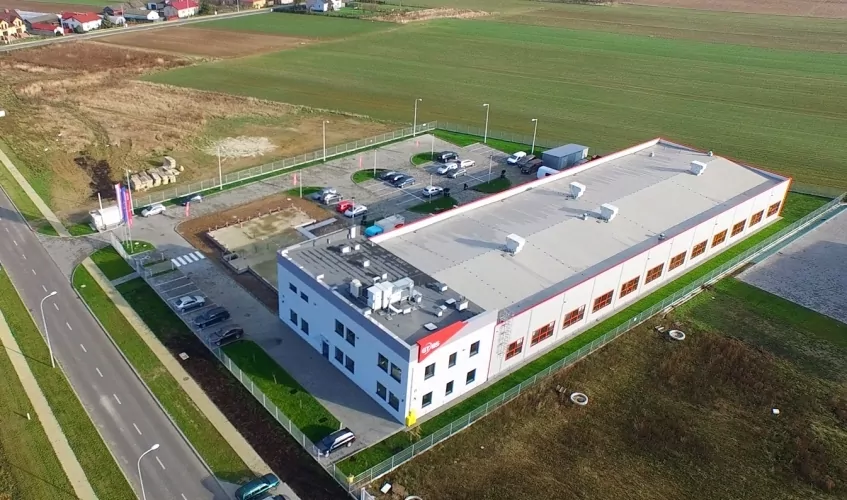 The extension of the building at Braci Krausse Street is the next stage of the investment in the SEZ Lublin Subzone, and the new building is the extension of the office part of the Lublin manufacturer's factory.
Ultimately, 857 m2 of office space will be created, where design offices, equipment service and automation and technology departments will be located. The new building will also house conference rooms.
The investor estimated the value of the investment at PLN 5.5 million. The completion of the investment is planned for June 2019. In addition to relocating existing departments, the company declares to create at least 20 new jobs for technical staff.
GT85 Polska is the winner of the ITM Gold Medal, TOOLEX Gold Medal and the Economic Award of the Mayor of Lublin in the category of Innovation. The company holds patents for effective vacuum cleaning, ultrasonic technology and innovative chemicals. This innovative company from Lublin also won the last edition of the "Forbes Diamonds" ranking in the Lubelskie Voivodeship.