IKEA opens in Lublin
Lublin is now one of the four hundred cities in the world to have IKEA store within its confines. The tenth retail outlet of this global company in Poland and the first in east Poland opened in the morning on 23 August. By choosing Lublin, IKEA's management confirmed the role that the city plays in this part of Poland.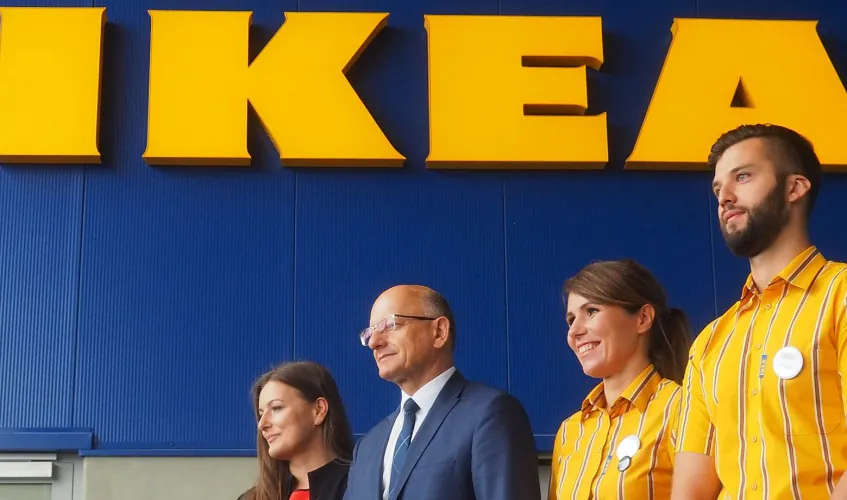 IKEA Lublin is a part of a large shopping centre, SKENDE Shopping, to be open later in November this year. IKEA Lublin is second largest in Poland and its total floor space equals 33.5 thousand square metres. IKEA created 240 new jobs in Lublin – over 5.5 thousand candidates sent their applications. On top of that, it is planned to open another hundreds of additional vacancies in the SKENDE Shopping mall.
Citizens of Lublin love IKEA products – much like the rest of Poland. Now, shopping in IKEA no longer means a one-day trip to Warsaw. High demand for IKEA products in the city had been satisfied by a network of intermediaries travelling on a regular basis to the capital city and doing shopping for Lublin's inhabitants. Today, IKEA Lublin became the closest store for over three million residents of Lublin region and adjacent districts in Ukraine. It is forecasted that this will result in a significant increase in the number of Ukrainian visitors doing shopping Lublin.
Being located at one of the busiest interchanges linking three A-roads, IKEA will be visited by inhabitants of the entire Lublin Region. Once all road and construction works finish, the average journey time between the store and any place within the confines of the region will be just thirty minutes.
Opening IKEA store and SKENDE Shopping centre in north Lublin and, consequently, changing the transport network in that part of the city will make Czechów Północny and Ponikwoda estates commercially more significant. This will therefore enhance development of Bursaki Business Activity Zone and provide residents of Rudnik estate with better access to retail stores.  Businesses and investors are increasingly interested in the adjacent areas, which translates into new office buildings and hotels being opened.