'Invest in Lublin' to be heard
Some of you have probably already noticed that blogs and news on our website are available not only in a traditional form but also in great quality sounding audio. That's a result of our recent collaboration with HearMe.ai, the platform of which converts the text of any website into audio format. By implementing this solution, we allow a greater number of people to access our digital content.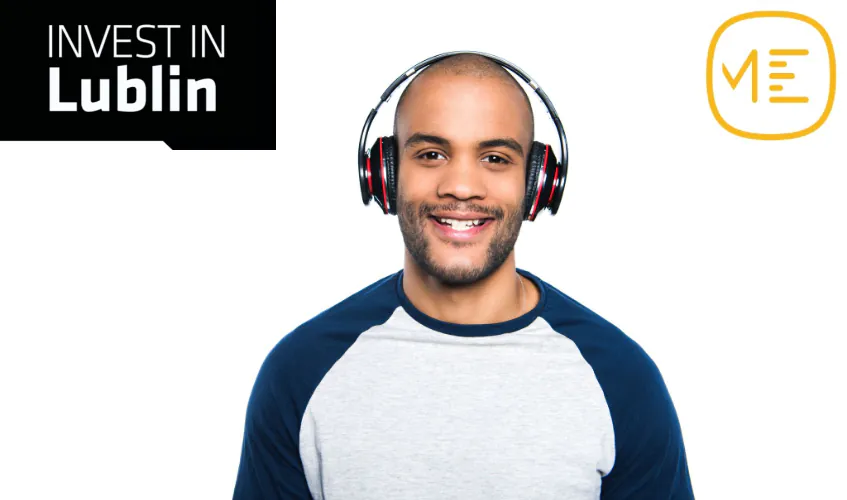 According to WHO, about 284 million people worldwide are visually impaired, and 39 million are blind. Moreover, the percentage of the ageing population using the Internet has significantly increased over the years.  Hence, creating content adapted to the needs of this group of people is crucial. We strive to make our website accessible to the blind and partially sighted on the same terms as it is accessible to everyone else. There is still much work to be done to ensure visually impaired people participate actively in society, but we are happy that today we made some steps towards this change.
Listening is way more time-effective than reading. That's why a lot of people nowadays embrace podcasts as a source of information. According to Statista, over the past year, the number of people listening to podcasts has grown to 383.7 million worldwide. This data shows how much popularity voice technologies have gained and why it is worth considering them while creating in the digital world.
We aspire to be accessible to the visually impaired but also to reach an audience who simply prefers to listen, or whose lifestyle, work or daily duties don't allow them to read our content. All you have to do is to press the play button located below the main picture of the article and enjoy listening, says Igor Niewiadomski, Coordinator of Investor Relations Office.
HearMe.ai is a Lublin based start-up founded by Rafał Garbacz and Michał Stanisławek who deal with voice projects. The solution created with the company is not our first encounter with voice technologies, though. In 2021, in collaboration with 'utter.one', which provided us with the necessary technology, we created a knowledge quiz about Lublin. This interactive game contains many questions regarding our city of varying difficulty. To check it out, say "OK Google, porozmawiaj z miasto Lublin" on your mobile device or a smart speaker. We are sure you will have fun and learn some new interesting facts about our city. The quiz game is available in Polish.