Investing in knowledge. Lublin's schools renovations and initiatives
In the new school year, education in schools and institutions run by the City will be attended by 56,000 students, preschoolers, and learners. They will be supervised by over 6,800 teachers and 3,000 non-teaching staff. This year, the City of Lublin will be the governing body for 149 schools, kindergartens, and various types of educational institutions. Many of these facilities underwent renovations during the summer, improving the learning environment for students and providing better working conditions for teachers.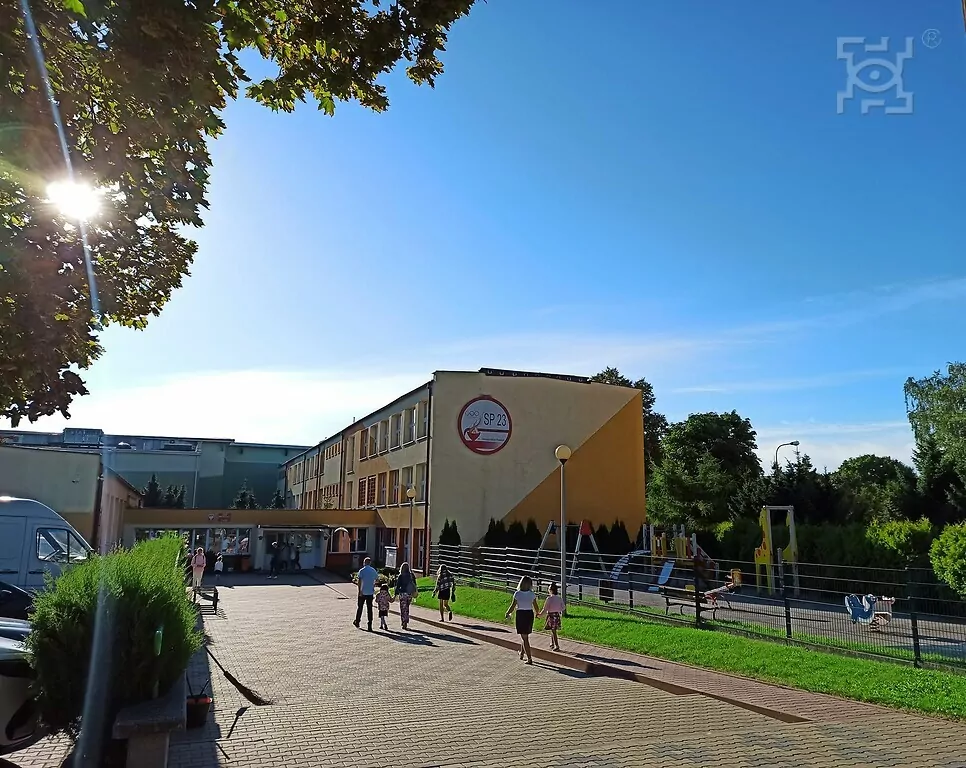 Lublin's educational institutions are well-prepared for the new school year and ready to welcome students. As a local government, we strive to ensure that our schools are optimally equipped to fulfil their roles, despite the increasing financial challenges posed by the state's underfunding of educational tasks, emphasizes Mariusz Banach, Deputy Mayor of Lublin for Education and Upbringing.
Each year, Lublin's schools and kindergartens undertake significant investment projects and ongoing maintenance and repairs. Despite a challenging budgetary year, exacerbated by factors such as inflation and legislative changes that reduced local government revenues significantly, the City has allocated approximately PLN 40 million for this year's educational facility investments and renovations.
As part of the completed investment projects this year, Primary School No. 52 has acquired two new segments, with a cost exceeding PLN 19.5 million. The educational segment comprises 16 classrooms with facilities, administrative space, social rooms, a corrective gymnastics room, and an auditorium. A new catering area will provide food services for the students, and new equipment will be installed within a month. The modern sports complex at V General High School on Lipowa Street, with an investment cost of PLN 1.14 million, is now ready to welcome students. Additionally, at Rzeckiego Street, for General High School No. 5, two artificial turf sports fields, a running track with a jump area, and supporting infrastructure are currently under construction. The contract with the contractor values this task at PLN 3.3 million. This year, a lift for students with disabilities will be installed in the School of Economics building on Bernardyńska Street. The contract includes earthworks, reinforcing work, foundation work, and the installation and assembly of the steel lift shaft, with a cost of PLN 714,000. Students at Primary School No. 16 on Poturzyńska Street will benefit from the renovated swimming pool, with an investment of PLN 438,000. The contractor has also commenced work at Primary School No. 31 on Lotnicza Street, where a new playground fence is being constructed at a cost of PLN 319,000.
Several more investments for students are in the planning stages, including the construction of a mobile playground for Primary School No. 15 on Elektryczna Street, the renovation of playgrounds at Primary School No. 51 on Bursztynowa Street, and the renovation and reconstruction of playgrounds and the running track at the School of Building Construction on Słowicza Street. Currently, the program for functional and operational design is being developed for Special Primary School No. 26, planned for construction between 2023 and 2027. The city has already signed a financing agreement for the construction of the new facility, with a total investment value of approximately PLN 80 million, including PLN 64 million in funding.
During the summer, minor renovations and repairs were carried out in schools and kindergartens in Lublin, including Primary Schools No. 4, 26, 32, 34, 39, Kindergartens No. 31, 39, 54, 59, 74, General High Schools No. 2 and 5, Electronic Schools, and Clothing and Textile Schools. These endeavours encompassed a range of tasks, such as electrical installations, central heating improvements, bathroom renovations, flooring and wall enhancements. Furthermore, installation work on reactive power compensators was completed in Primary School No. 7, 58, II General High School, and General High Schools No. 1 and 2.
Thanks to the collaboration between the City of Lublin, the Polish Center for International Aid Foundation, and the CARE organization, five Lublin schools (Special Educational and Care Center for Deaf and Hearing-Impaired Children and Youth, and Primary Schools No. 7, 20, 28, and 34) underwent comprehensive renovations during the summer. These renovations covered classrooms, bathrooms, and common areas. The support received for this purpose is PLN 500,000.
In the 2023/2024 school year, the City of Lublin will operate 149 schools and various types of educational institutions and will also provide funding for 185 institutions run by other entities.
Lublin's upper-secondary schools still have 492 vacant spots, including 157 in general high schools, 205 in technical schools, and 130 in first-degree vocational schools. In total, 5,975 candidates were admitted to first-year classes, including 3,684 in general high schools, 1,940 in technical schools, and 351 in first-degree vocational schools.
In Lublin's schools and institutions, approximately 2,000 children and youth from Ukraine will continue their education. In addition to financial support from the Assistance Fund (almost PLN 40 million in 2022-2023), the City has secured over PLN 8.3 million from the United Nations Children's Fund (UNICEF) for educational activities related to the education of Ukrainian children. These funds will be used to provide schools with computer equipment for teaching and nursing rooms, as well as to purchase two buses for transporting people with disabilities and other aids.