Live safe life in Lublin
Lublin is the safest city in Poland – this is the conclusion from the second edition of a nationwide Ranking of Districts 2020 prepared by real estate portal Otodom. Authors of the compilation also checked which neighbourhoods are recommended for living, and where the overall safety should be improved.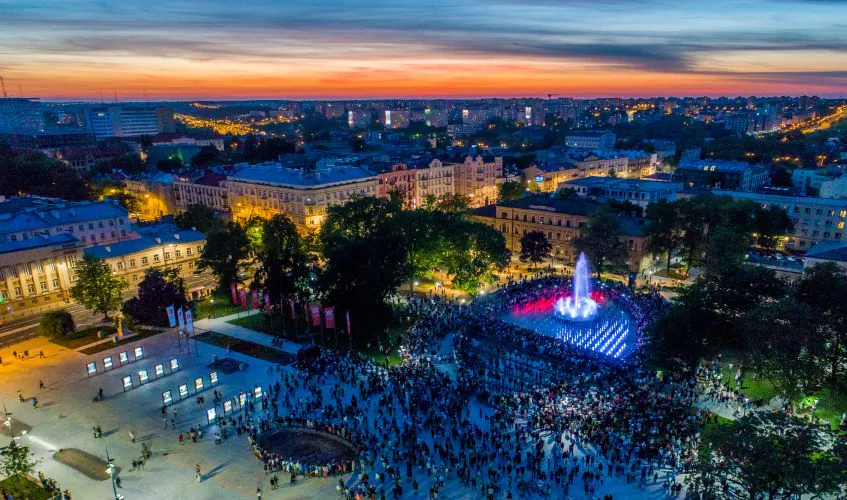 This year's study was carried out by the IQS research agency for Otodom among over 120,000 residents of 12 major Polish cities. They were ranked from 1 to 5 in various aspects, including safety, communication, availability of attractions, stores and healthcare, costs of living, as well as infrastructure for children and animals.
In the category of safest cities, Lublin topped the ranking with a score of 3.92, followed by Białystok and Gdańsk (both 3.91). Third on the list of safest cities is Szczecin (3.85), and the next positions were taken by Warsaw (3.84), Gdynia (3.81) and Poznań (3.78).
As part of the study, Lublin's residents were asked about their opinions on the safest and most dangerous places to live in the city. According to them, the safest districts are Sławin (4.38 out of 5 points), Szerokie (4.37) and Abramowice (4.33). Interestingly, these are all peripheral districts with quick transport links into the city centre, dominated by low-rise single-family development. These used to be suburban areas and villages which were successively integrated into the expanding agglomeration. This phenomenon is observed in almost all cities under scrutiny.
It can be concluded that all aspects assessed for the purposes of the ranking make up what is commonly known as the quality of living, and reflect how positively Lublin is seen as a citizen-friendly city. The results of the ranking by Otodom confirm Lublin's high position in this respect.
Source: https://media.otodom.pl/lublin-najbezpieczniejszym-miastem-w-polsce#