Lublin 2030 Strategy
On the 27th of January, 2022, City Council adopted the Lublin Development Strategy 2022-2030. The most significant city document is a result of three years of work, which included various consultations regarding the future of Lublin as a place to live, work, study and pursue development opportunities.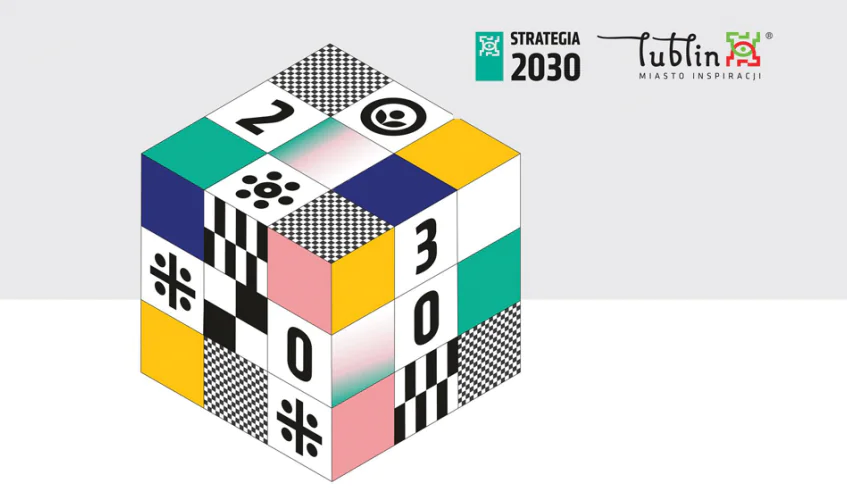 The Lublin 2030 Strategy is an outstanding document and is especially distinctive in the background light of the Polish self-government. The wide range of tools and methods involved, the scale of technical resources and the number of inhabitants engaged in the procedure underscore the complexity of the participatory process. It was the city residents that became the co-authors of the most pivotal municipal document and co-authors of the city development vision and concept (…) I would like to thank everyone who has been involved in the process of developing the Lublin 2030 Strategy. Your experience and knowledge allowed us to jointly outline a vision of the city's development, says Krzysztof Żuk, Mayor of Lublin.
The document contains a vision of Lublin to-be in 2030 and focuses on five fundamental sections and areas.
Lublin 2030 is to be:
"creative, academic and entrepreneurial",
"green and sustainable in terms of urban planning",
"open, multigenerational and socially engaged",
"creative, open and hospitable"
"metropolitan".
Each area has been filled with objectives to be accomplished and includes recommendations on how to do it. The ultimate goal envisaged by the Strategy is to make Lublin more inviting for residents, tourists and investors.
What is more, the strategy sets out the investments to be carried out over the next eight years. The list includes, among others, the reconstruction of the Railwayman's House of Culture (Dom Kultury Kolejarza) into the Children and Youth Art Centre in Lublin, the development of the Bystrzyca Valley, which will be transformed into a Riverside Park and the creation of a Science and Experiment Centre modelled on the Copernicus Science Centre (Centrum Nauki Kopernik).
The document provides conclusions of the social, economic and spatial diagnosis, four horizontal objectives, and a model of the functional and spatial structure of Lublin. There is also a description of the system for the implementation of the Strategy and an analysis of its coherence with other strategic documents.
Work on the 180-page document lasted 3 years, involving about 15,000 people, including residents of our city, experts, and scientists as well as a number of organisations and institutions. The participants of the process, during over several hundred open thematic meetings, debates, discussions, workshops, a series of quantitative and qualitative research and during two-stage social consultations, formed a vision of Lublin 2030.
The adopted document will shortly be issued in a printed version in three languages – Polish, English and Russian.