Lublin Airport being developed
The passenger lounge in Lublin Airport will be expanded. It is planned to expand the existing facilities by building a new terminal wing. Construction works will be carried out on the area covering nearly 2200 square metres. The investment is needed to improve service for travelers and airlines. The new part of the terminal will be open to passengers in summer 2018. Investment expenditure amounts to PLN 5.5 million.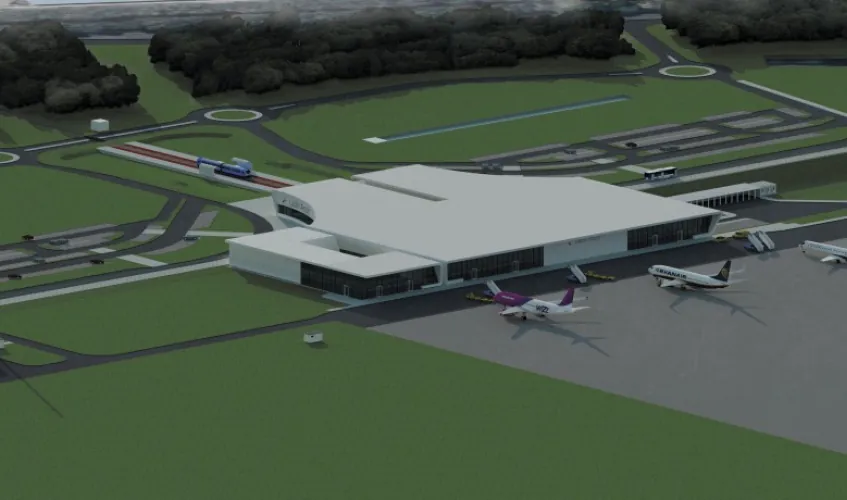 The expansion results from the need for increasing the capacity of the departures lounge serving passengers travelling to non-Schengen countries. This year has been particularly busy for us – we have handled a great number of passengers. Long-term agreements we concluded with airlines allow us to forecast stable growth in the next several years. In order, however, to meet the contractual provisions, we need to provide the right capacity of the entire airport infrastructure – said Krzysztof Wójtowicz, Lublin Airport CEO.
The airport will be expanded by building new premises at the eastern wing of the existing terminal (towards the Aircraft Rescue and Fire Fighting base). The new departure hall will house a departure lounge for passengers travelling to Schengen countries, a new security screening point, staff rooms for Airport Security teams, customs officers, and border guards, business lounge for passengers travelling to Schengen countries, toilets, and technical rooms.
The new part of the terminal will be 34.8 m in length, 61.8 m in width, and 8 m tall. The existing departure hall will be adapted to serve passengers travelling to Non-Schengen countries, including establishment of new border guard screening points.  It is interesting that in the event of abolition of checks at the internal borders of the Schengen Area, the new airport facilities will be easily adaptable to new circumstances by providing border guard screening points at the entrance to the new area for departing passengers.