Lublin Airport hit one million passengers
On 29 November, one millionth passenger travelled with Wizz Air through Lublin Airport from London Luton. This new record was set four years after opening the airport.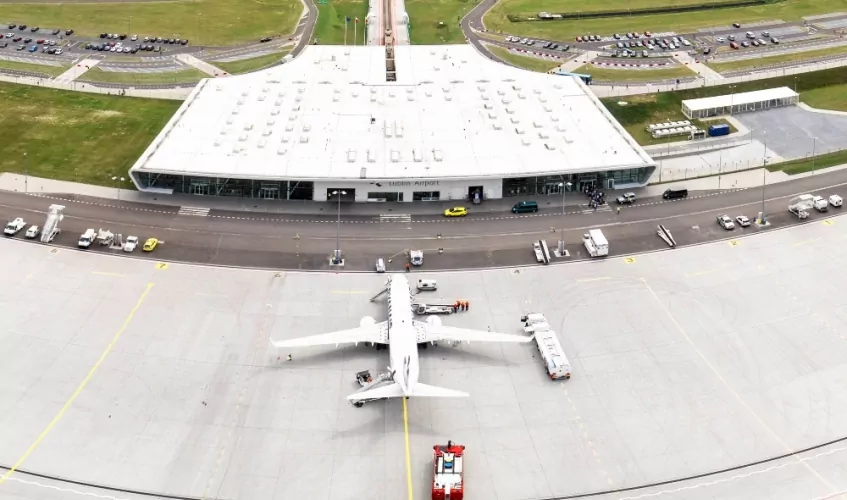 – It is a particular day for our airport. I am very happy that we managed to earn passengers' trust. It is also a perfect moment to thank Lublin Airport team of 240 members of staff, who ensure passengers safety and comfort every single day. It is our shared success – says Krzysztof Wójtowicz, CEO in Lublin Airport.
The number of passengers handled by Lublin Airport have been increasing gradually for the last four years. Additionally, Lublin Airport ranks first in Poland in terms of passenger traffic. When compared with the same periods last year, this year the airport sets records every month. The increase in the number of passengers being served has ranged from several percentage points up to 100%, whereby in the first nine months of 2016, the airport handled as many travellers as in the entire 2015.
– We are more than happy to celebrate another important event with Lublin Airport. Since the first flight in 2012, over half a million passengers have travelled with our airline. We have been providing them with ample low-cost travelling opportunities. In order to emphasise our involvement in Lublin Region, in 2015, we decided to open our base here. Thereby, we created new jobs and hence, stimulated employment in air traffic industry. We are looking forward to effective and successful cooperation with Lublin Airport. At the moment, we offer flights to seven destinations in four different countries. Our crew is awaiting you in our Airbus A320! – says Gabor Vasarhelyi, Wizza Air Corporate Communication Manager.
It is planned to develop the airport and extend the offer next year. The departure lounge will be three times larger. The existing floor area of 700 sqm will be enlarged to 2500 sqm. – This will allow us to serve over one million passengers annually. The investment expenditure is estimated at PLN 5.5 million. We have already obtained all required permits and documents and we are going to start public tender proceedings soon – adds Lublin Airport CEO. Construction works should be launched next year. The new, larger lounge is planned to be open in the summer 2018.
From Lublin, passengers can travel to eleven destinations, i.e.: London (Luton and Stansted), Oslo, Stockholm, Doncaster, Brussels, Glasgow, Barcelona, Eindhoven, Bulgaria and Greece.