Lublin Airport invests in cargo terminal
The Lublin Airport has released a statement declaring the forthcoming construction of a cargo terminal in Lublin. This venture will provide a new gateway for the development and stimulation of the economy in the whole Lubelskie region. Furthermore, it represents a prospect for our local airport to acquire alternative revenue sources. The planned investment cost for the project amounts to PLN 17.8 million.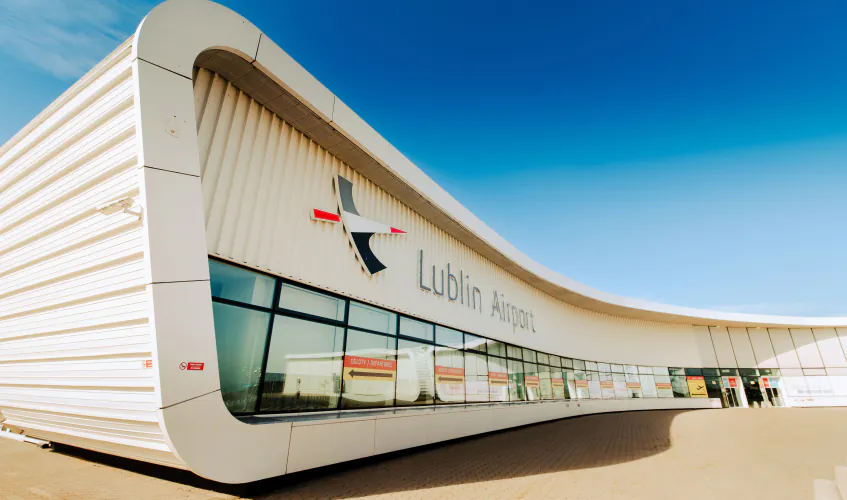 The President of the Lublin Airport, Andrzej Hawryluk, has confirmed the signing of an agreement with the contractor for the design and construction, which is estimated to take around 18 months to complete.
As soon as the contractors receive permission, construction will start, we hope in the early summer, he added.
If all goes according to plan, a new modern warehouse and reloading hall of almost 2,000 sqm with specialized areas designated for handling special goods, will be completed by the end of the next year. Furthermore, an office building, manoeuvring yard, access road, and sidewalks will also be built as part of this project. A consortium made up of two companies, Zakład Budowlano-Sprzętowy Jacek Krzysiak sp. z o.o. from Łęczna and Eleenergia sp. z o.o. from Lublin, are responsible for executing this project.
The Lublin Airport offers numerous benefits that make it a favourable option for cargo service. These include its international status and round-the-clock availability, as well as its advanced navigation devices that allow for flight operations even in adverse weather conditions. Moreover, the airport can handle aircraft up to code D, such as the Boeing 767 or Airbus A310 and is well-connected to the international and expressway road network, as well as to the railway. Finally, its strategic location at the eastern border of the European Union and proximity to the most crucial border crossings provide another significant advantage and make it a great choice for cargo transportation.
The primary component of the service will be the RFS (Road Feeder Service), which involves transporting air cargo by trucks to an aeroplane at a different airport. In this case, the necessary safety inspection of the cargo will be carried out at the Lublin Airport's cargo terminal.
Air cargo transport is among the fastest-growing branches of transport in Poland presenting tremendous opportunities for future development. Undoubtedly, the possibility of dispatching goods directly from the Lublin Airport is advantageous for local entrepreneurs who export their products to numerous countries worldwide. Moreover, the airport streamlines the import of shipments, which can be stored, cleared through customs, and picked up locally. The cargo service at the airport operates with flexible working hours, and there are no long queues, which leads to shorter delivery times. That's why the Lublin Airport encourages not only travellers but also individuals sending and receiving all types of shipments and goods to use their services.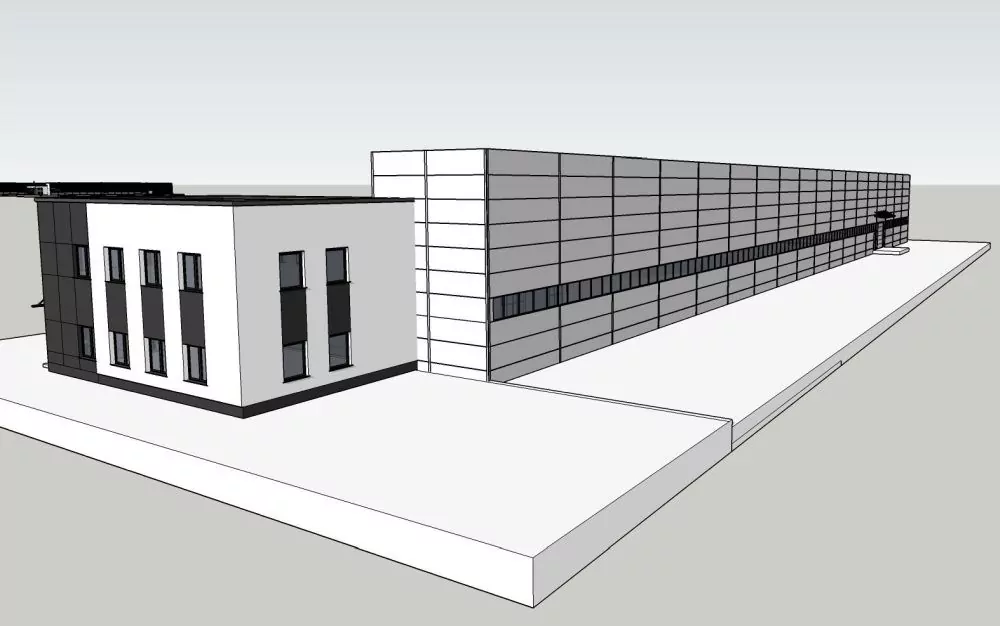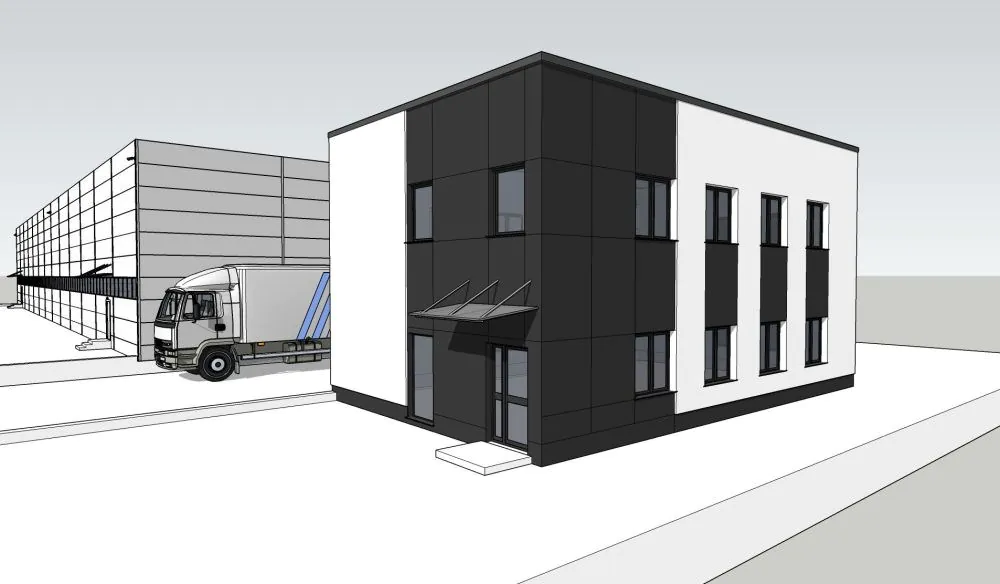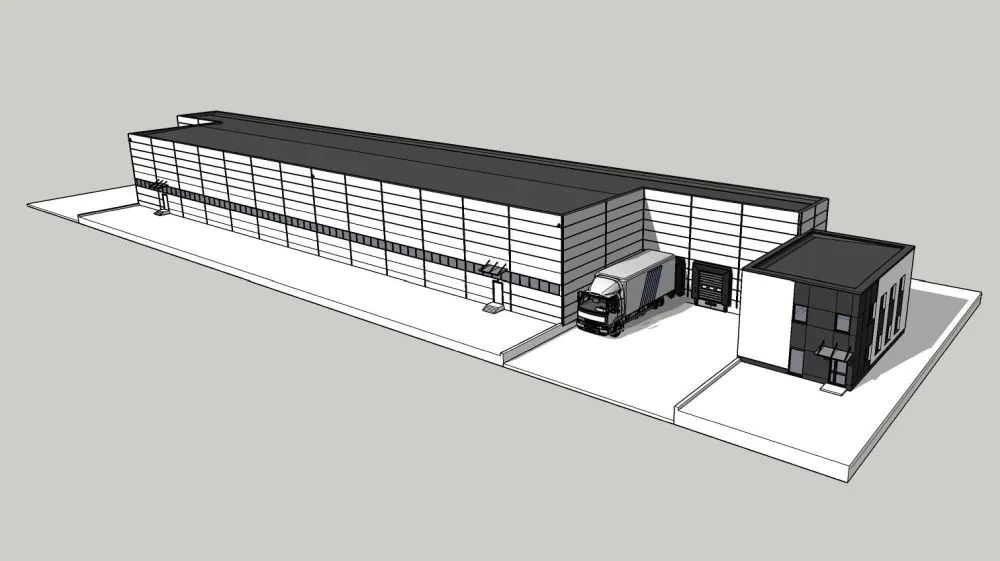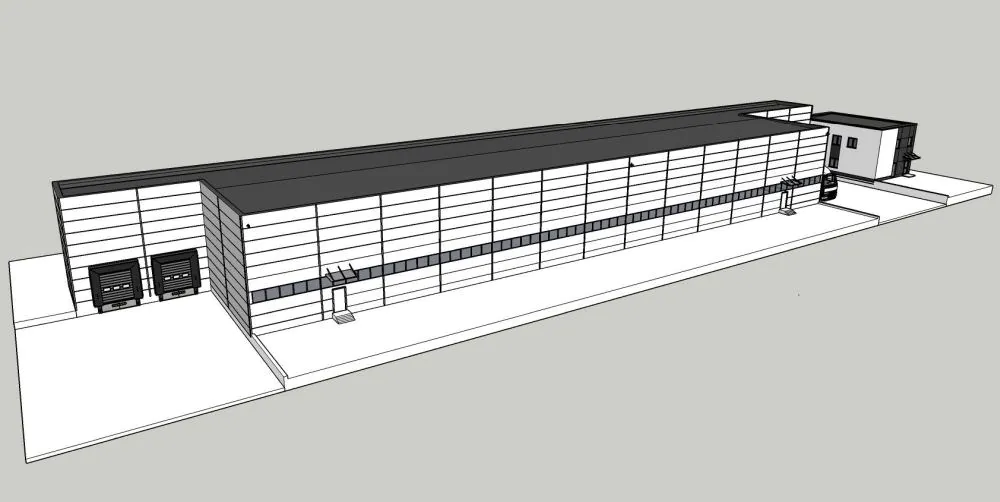 Planned parameters of the facility:
Warehouse:
External dimensions: 107.80 x 21.00 m
Height: 10.05 m
Construction area: 1857.45 sqm
Cubic capacity: 18603.23 cbm
Office building:
External dimensions: 9.60 x 14.60 m
Height: 7.90 m
Construction area: 140.16 sqm
Cubic capacity: 1093.95 cbm
Total built-up area: 1997.61 sqm
Total cubic capacity: 19697.18 cbm
Accompanying area (roads, sidewalks, manoeuvring yard): 2821 sqm