Lublin Airport launches summer season with new flight connections
Lublin Airport has recently launched its summer season with the start of flights to Antalya and Monastir. On June 3, the inaugural flights to Antalya, Turkey, took off, providing travellers with convenient and direct access to this beautiful destination. Just two days later, on June 5, the airport expanded its offerings by introducing flights to Monastir in Tunisia. Moreover, throughout the summer, Lublin Airport will offer flights to Rhodes, Split, Burgas, Gdańsk, and Bergamo, ensuring a diverse range of travel opportunities for holidaymakers.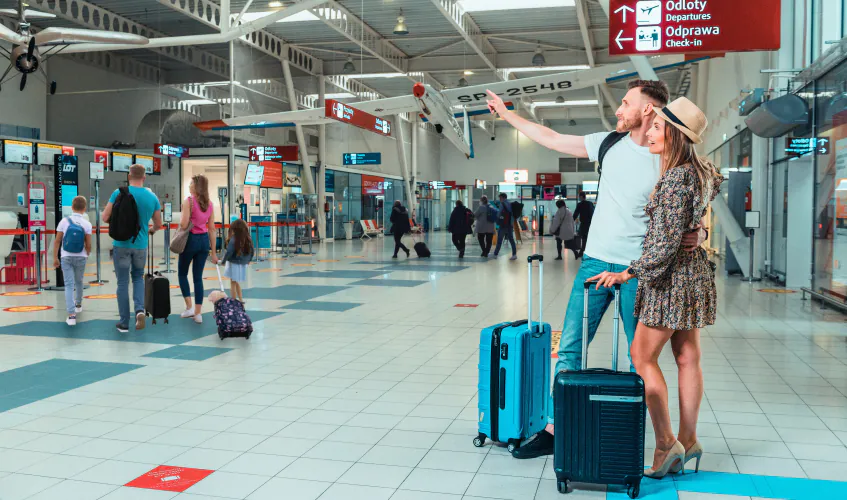 We have decided to launch another destination from the airport in Świdnik, in addition to Croatia and Bulgaria. Cooperation with an airport like Lublin Airport gives a great opportunity to increase the number of customers. This allows us to reach out to people from smaller towns, for whom long distances from airports were often a barrier to purchasing a trip, said Marcin Małysz, The CEO of Exim Tours travel agency.
Although it is only the beginning of the holidays, I am already pleased that we managed to prepare a good offer for the residents, thanks to cooperation with existing and new partners. I hope that it will continue to develop in the following years as well. Our region has great potential for travel agencies, and the number of Lublin residents who choose to go on vacation from our nearest airport increases year by year, commented Andrzej Hawryluk, the CEO of Lublin Airport.
In addition to the new Tunisian route, Lublin Airport will commence flights to the Greek island of Rhodes for the first time, with the inaugural flight scheduled for June 23. In response to the high demand for vacations in Turkey, flights to Antalya will operate four times a week starting in June. Popular tourist destinations in southern Europe, including Split in Croatia and Burgas in Bulgaria, are experiencing great success. For those seeking a coastal getaway, flights to Gdańsk, located on the Polish coast, will be available twice a week. Additionally, Bergamo, known for its cultural attractions, will be accessible three times a week from Lublin Airport.