Lublin Airport with a new flight connection to Germany
Currently, Lublin Airport offers flights to England, Ireland, the Netherlands, Bulgaria, Israel, Turkey, Ukraine, Norway and Warsaw. Starting from June 2020 Lublin Airport will enable passengers to travel with Eurowings to Germany.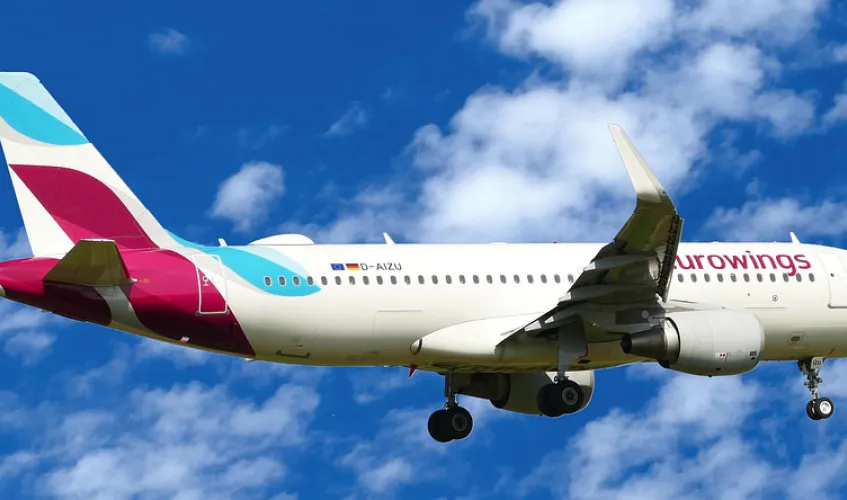 "We have been consistently working on building a connection network for over 7 years, meeting the needs of the city and the region, both for tourist or work purposes , and connections for business traffic as well as company representatives." – says Krzysztof Wójtowicz, President of the Management Board of Port Lotniczy Lublin SA.
On February 11, the sale of a new connection from Lublin Airport began. The first flight to Cologne (Cologne / Bonn airport) is scheduled for June 10, 2020. The flights will take place twice a week – on Wednesdays and Sundays by Eurowings, one of the largest carriers in Europe, which is a member of the Lufthansa Group. The new route will be served by Airbus A319 aircraft, taking on board up to 150 passengers according to the following timetable:
Wednesday: Cologne 20:50 – Lublin – 22:45; Lublin 23:20 – Cologne 01:20
Sunday: Cologne 05:40 – Lublin 07:35; Lublin 08:10 – Cologne 10:10
The new flight connection is a cost and time-effective alternative for passengers traveling between Eastern Poland and the western regions of Germany, but also Luxembourg, Belgium or the eastern regions of France. In addition to being an attractive city, ideal for planning a short weekend trip, Cologne can also be a good transfer point for passengers who want to take advantage of other low-cost Eurowings connections that have their hub in Cologne.
Tickets can be booked on: www.eurowings.com and www.airport.lublin.pl