Lublin emerges as leader in sustainable mobility
Lublin has been recognized for its achievements in sustainable mobility in the recently published "Ranking of Sustainable Mobile Cities 2023" by the Electric Vehicle Promotion Foundation and Polityka Insight. Securing the second position in the "Public Transport" category, Lublin has emerged as one of the top five cities, alongside Warsaw, Łódź, Gdynia, and Poznań.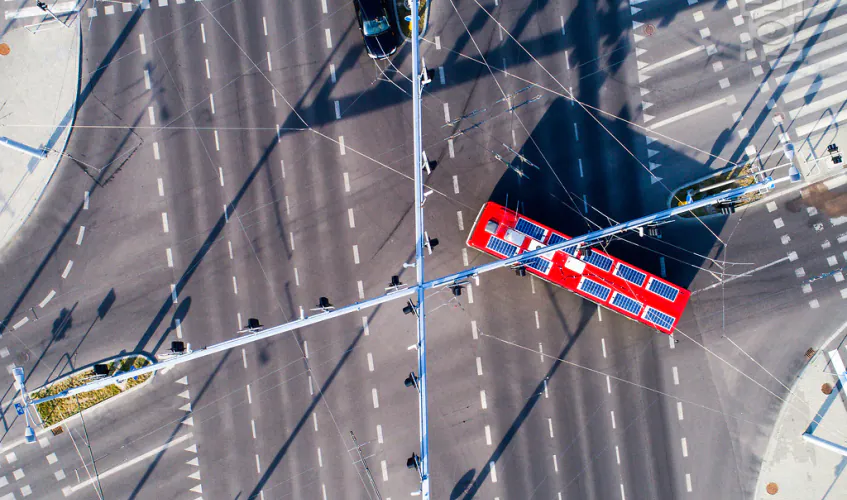 Lublin has been successfully developing sustainable mobility for years. Our efforts encompass a wide range of initiatives, with a strong emphasis on advancing eco-friendly urban transportation. Substantial investments in modern vehicle fleets have positioned Lublin at the forefront of electromobility systems in Poland and Europe. We have set ambitious goals for the growth of electric transportation, as demonstrated by our adopted electromobility development strategy and ongoing investments in this area. This recognition validates the effectiveness of our actions and reflects our commitment to addressing the environmental challenges of the 21st century through ecologically sustainable solutions, said Krzysztof Żuk, Mayor of Lublin.
Thanks to investments in electric buses and trolleybuses, Lublin has already achieved a significant milestone, with 30% of its entire fleet comprising zero-emission vehicles. In comparison, the national law on electromobility in Poland mandates achieving this threshold by 2028. Lublin's proportion of eco-friendly vehicles has consistently increased year by year. Currently, over 34% of Lublin's public transportation fleet consists of environmentally friendly vehicles, including nearly 100 trolleybuses and over 30 electric buses. Furthermore, the acceptance process is underway for an additional seven articulated electric buses, which will be deployed for regular service after completing registration and operational preparations. Lublin will also introduce its first hydrogen-powered bus by the end of summer. The future EU perspective includes further development of electromobility, with plans to acquire approximately 100 additional zero-emission vehicles.
In November 2022, the first tests of a hydrogen-powered bus manufactured by ARTHUR BUS took place at the Frezerów Street plant in Lublin, Poland. Currently, tests of another hydrogen bus are underway. Since June 27th, the NesoBus, produced by PAK-PCE Polski Autobus Wodorowy from Świdnik, has been transporting passengers around Lublin.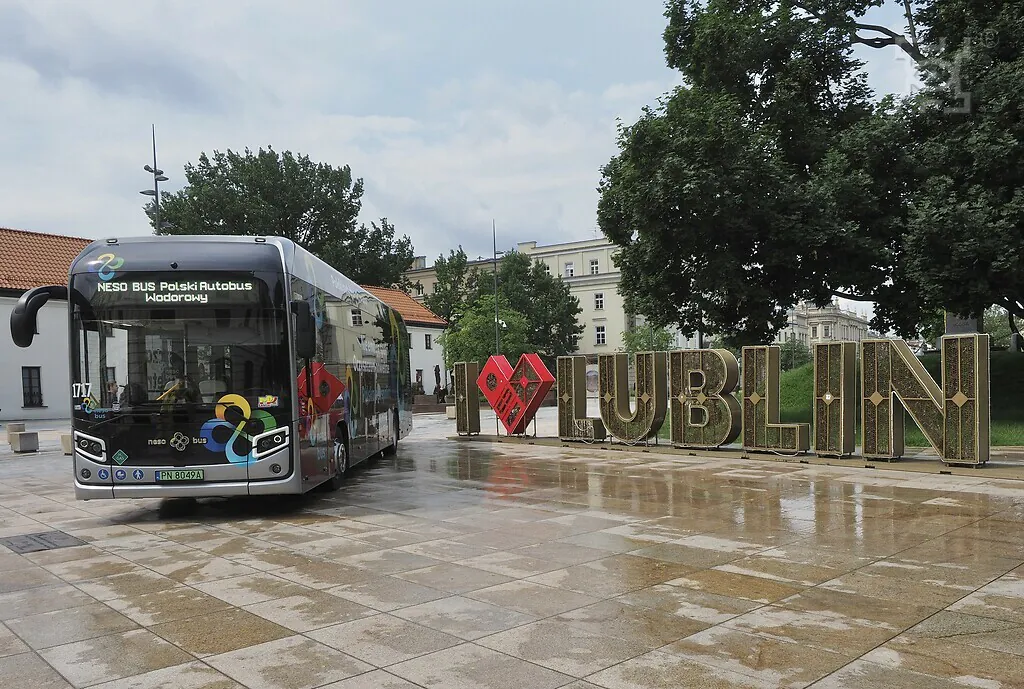 The bus measures 12 meters in length and can accommodate up to 93 passengers, including 37 seated. It is a zero-emission vehicle that does not emit pollutants and helps purify the air. With a range of up to 450 km, the bus can operate without refueling for two days, and refueling itself takes only 15 minutes. The bus is highly efficient, consuming approximately 8 kg of hydrogen per 100 km.
Further tests of hydrogen-powered buses will allow us to evaluate their performance in Lublin's conditions and gain necessary experience in terms of operation and maintenance. This is particularly important as we have been developing sustainable and environmentally friendly urban transportation for years, leading in electromobility. By the end of the summer, the first hydrogen-powered bus will arrive in Lublin. Its delivery will increase the share of zero-emission public transport in serving the residents. We aim to be at the forefront of Polish cities where eco-hydrogen buses operate on urban lines, says Krzysztof Żuk, Mayor of Lublin.
To ensure refueling for hydrogen vehicles, PAK-PCE Stacje H2 will construct an external hydrogen refueling station adjacent to the depot on Grygowa Street. The facility is expected to be completed by the end of June 2024. This initiative stems from a letter of intent signed in 2021 between MPK Lublin and Zespół Elektrowni Pątnów-Adamów-Konin, aiming to ensure a continuous supply of hydrogen.