Lublin named 'Local Government Education Leader' for the 12th time
The city of Lublin has been awarded the prestigious title of 'Local Government Education Leader' for the twelfth time in this year's edition of the National Certification Programme for Municipalities, Poviats and Regional Governments.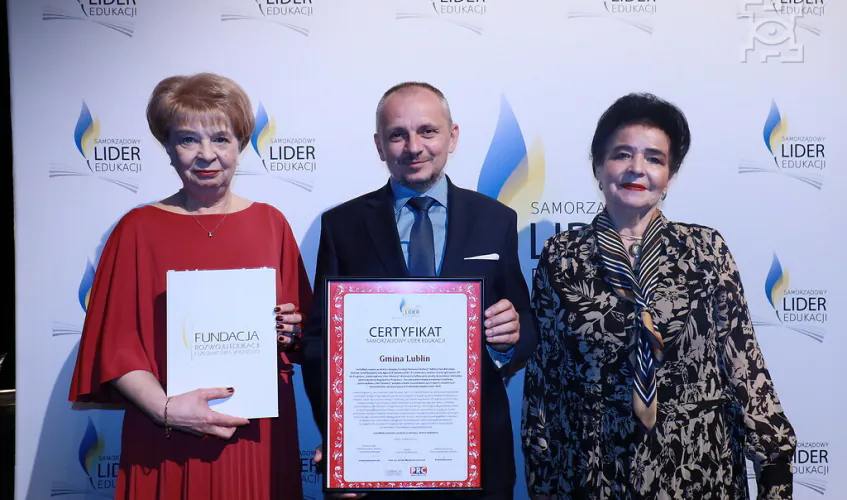 On April 13, 2023, the results of this year's competition were officially announced at the Academy of Theatre Arts in Cracow during the awards ceremony. The event served as an opportunity to reflect on the competition, congratulate the winners, present the 'Local Government Education Leader' certificate, deliver expert reviews of the evaluated local governments, and showcase the awardees on a national level.
Mariusz Banach, Deputy Mayor for Education, Jadwiga Mach, Chair of the Education and Training Commission of the City Council of Lublin, and Ewa Dumkiewicz-Sprawka, Director of the Department of Education and Training, received the 'Local Government Education Leader' certificate on behalf of the City of Lublin.
Furthermore, Krzysztof Żuk, Mayor of Lublin, was awarded the 'Local Government Future Leader' education medal, which recognized his innovative and visionary educational actions that have become a national hallmark of the local education system of the 21st century.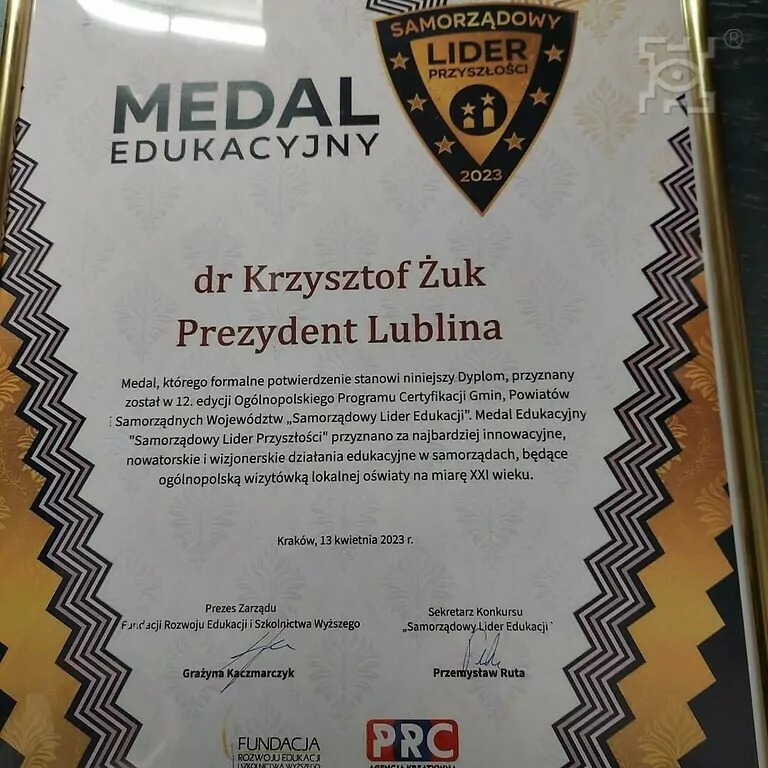 Receiving the 'Local Government Education Leader' certificate for the 12th time is a testament to the exceptional standard of education in Lublin's schools. It confirms that Lublin is an innovative city that prioritizes modern and effective approaches to education. This recognition serves as a source of motivation for us to continue our efforts towards providing Lublin's children and youth with the highest competencies necessary for their future careers. We are committed to ensuring that Lublin remains a city that is dedicated to the education of its residents. We will continue to work with passion and dedication towards achieving this goal, said Krzysztof Żuk, the Mayor of Lublin.
Additionally, the awards ceremony recognized schools and educational institutions that have achieved the highest standards of education, modern management practices, and significant accomplishments in educating children and youth, especially those with special educational needs. These schools and institutions were awarded the 'Educational Excellence' certificate, and one of the recipients was the Union of Lublin High School No. 3. The presentation of the Educational Excellence certificates was an essential part of the ceremony and celebrated the hard work and dedication of the schools and educational institutions towards providing the best quality education to their students.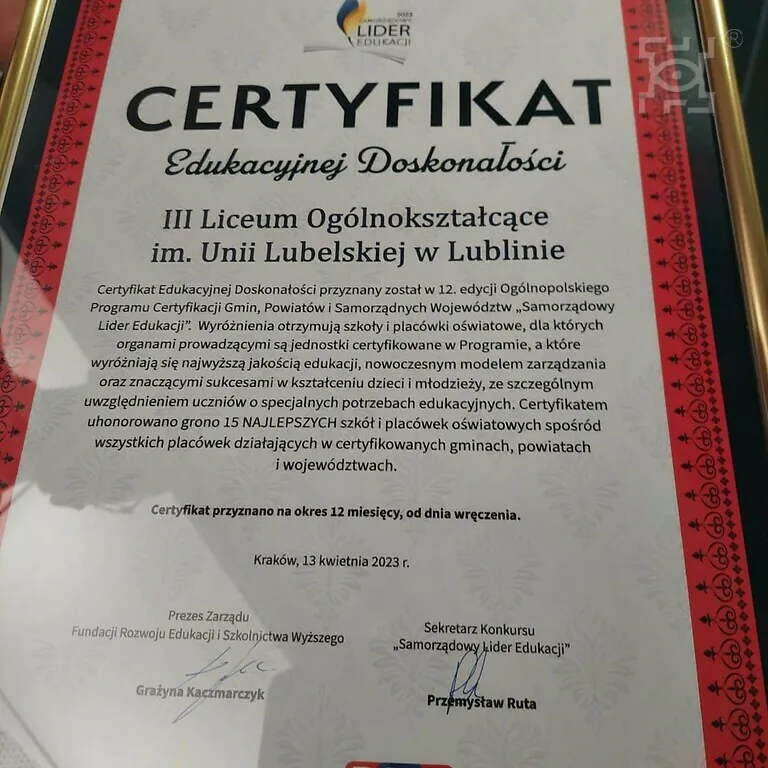 Through this programme, local governments are supported in their efforts to develop education, enhance the quality of teaching, and improve the learning environment. The 'Local Government Education Leader' certificate is awarded to municipalities, counties, and regional governments that have gone beyond the usual efforts to promote education. The certificate recognizes local governments that invest in education and infrastructure, have schools and educational institutions with exceptional achievements in teaching, organization, culture, and sports, and support educational innovation. The programme underscores that the development of education, training, and science is a testament to the modernity and high ambitions of local government units.