Lublin projects represent Poland in the final of the European Enterprise Promotion Awards
Two of the best Lublin entrepreneurship promotion projects, 'Entrepreneurial Kids' and 'Business Mentoring Sessions', have been qualified in the national selection of the competition 'European Enterprise Promotion Awards' initiated by the European Commission and carried out by the Ministry of Economic Development and Technology. This means they will represent Poland in a final!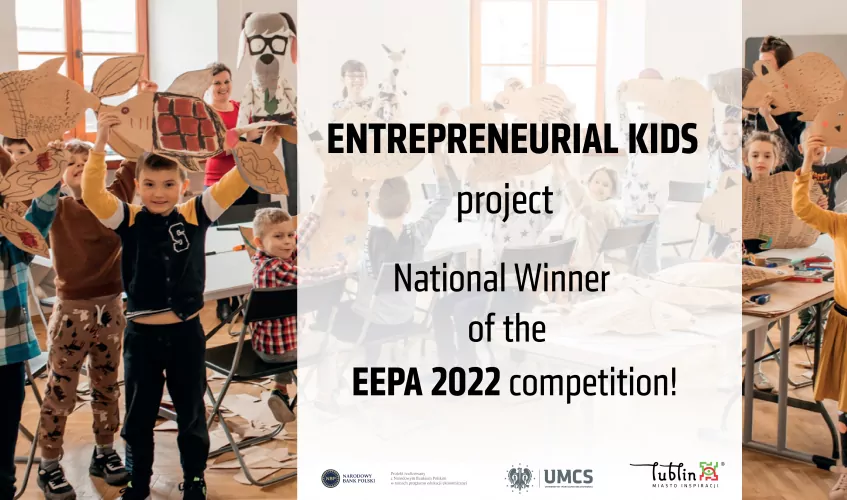 The European Enterprise Promotion Awards highlight and reward the most successful promoters of enterprise and entrepreneurship around Europe. The event showcases and disseminates best entrepreneurship policies and practices, raises public awareness concerning the role of entrepreneurs within society and inspires the next generation of entrepreneurs.
The 'Entrepreneurial Kids' project turned out to be the best among all initiatives submitted in national round and will represent Poland at a European level in the 'Promoting entrepreneurial spirit' category. Its main objective is to shape entrepreneurial attitudes & competences among children aged 6-10, and it includes participation in workshops, study visits to well-known companies based in Lublin and lots of other activities concerning the promotion of entrepreneurial culture. The project is organised by the Lublin City Hall in cooperation with Maria Curie-Sklodowska University and the National Bank of Poland.
'Entrepreneurial Kids' is a unique project that enjoys great interest among children, schools and business representatives. Innovative solutions in the field of education and promotion of entrepreneurship boost in greater creativity and development of necessary competences among children and adolescents. We are proud that our success has been noticed and appreciated in the contest and that Lublin is becoming an international inspiration in creating entrepreneurial attitudes among the youngest, says Krzysztof Żuk, Mayor of Lublin.
'Business Mentoring Sessions' took second place in a preliminary round, winning in the Responsible and Inclusive Entrepreneurship category. The initiative was implemented in the form of workshops, training sessions and mentoring meetings with an aim to inspire foreign students to connect their professional future with Lublin and the region, but also to strengthen the social responsibility of local entrepreneurs by acting as business mentors for the multicultural student community.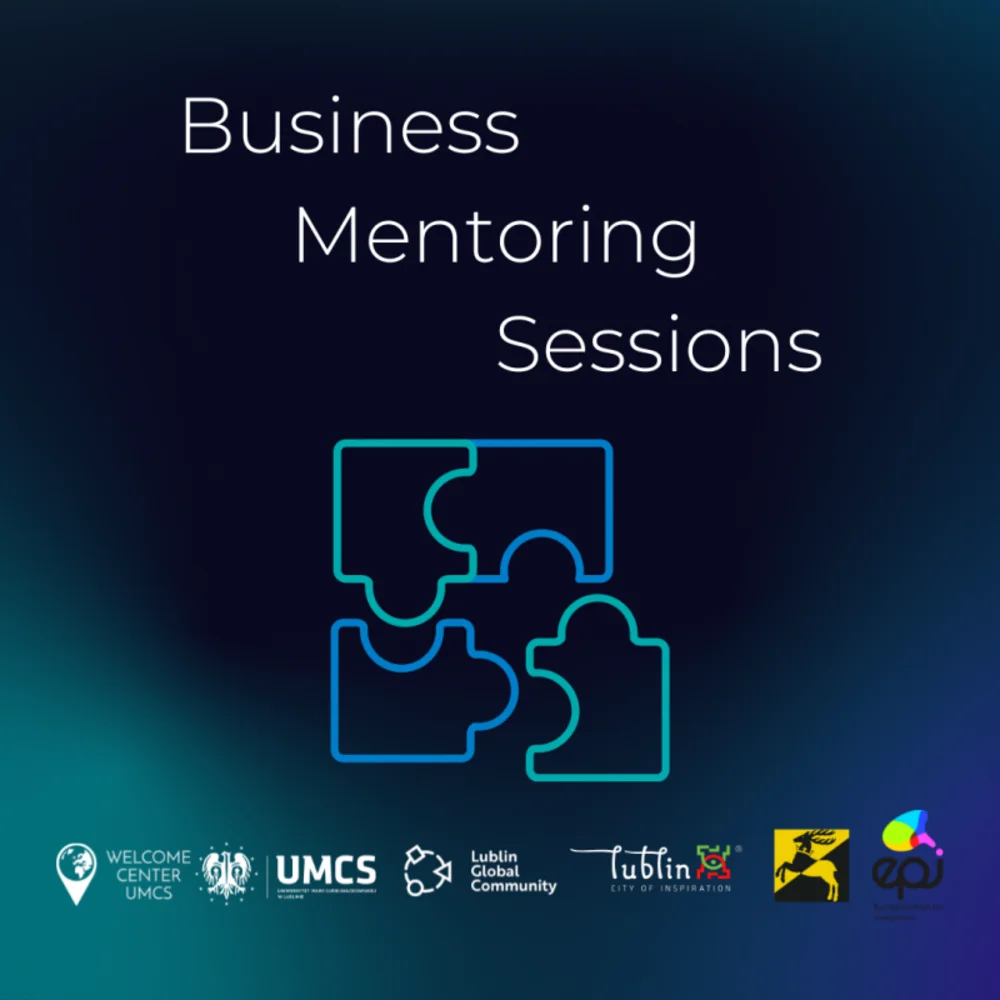 These initiatives, together with projects of other European countries, will take part in the final stage of the European Enterprise Promotion Awards EEPA 2022 competition, where they will compete for the winner's title at the European level.
All projects will compete across six categories, which focus on key priorities for SMEs, including:
Promoting the entrepreneurial spirit
Investing in entrepreneurial skills
Improving the business environment and supporting the digital transition
Supporting the internationalisation of business
Supporting the sustainable transition
Responsible and inclusive entrepreneurship
One nominee will additionally have a chance to receive the Grand Jury's Prize, which can be from any category and is awarded to an initiative considered to be the most creative and inspirational across Europe.
The best European entrepreneurship projects of each category will be awarded on November 29 during the SME Assembly of the European Commission in Prague.