Lublin's branch accounting for Vistra's success
Vistra, a leading fund administrator and corporate service provider, has opened a new office in Lublin. After four years of operations, the Lublin branch has become Vistra's largest and fastest-growing site in Poland.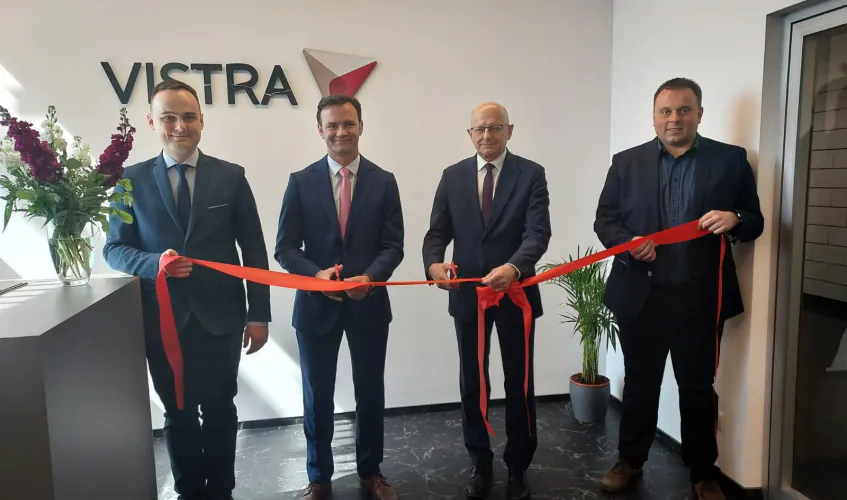 Vistra Poland was established in 2004, and since then the company has been successfully assisting foreign investors to enter the CEE region and supporting them with professional accounting, tax and legal advisory, fund administration, but also HR & payroll and corporate secretarial services. Currently, the company employs 500 people in five offices: Warsaw, Krakow, Lublin, Poznan and Wroclaw.
Lublin's office was opened in 2018, and within four years it has become Vistra's largest and fastest-growing branch in Poland with nearly one hundred employees and plans for hiring another hundred in the upcoming years. We would like to thank local universities and the Lublin City Hall for their productive cooperation without which our successes would not have been possible, says Anna Prędota, Senior Accounting Manager, responsible for managing the Lublin branch.
Vistra focuses on people and technology
Vistra enables its clients to develop faster, act responsibly, protect their capital, minimize risk and expand their business. The company uses its versatile experience in finance, tax structuring, law and accounting to build a strong relationship with its clients and meet their professional needs.
 As one of the fastest-growing cities in Eastern Poland, Lublin offers a large pool of highly qualified talents. As a result, investors operating in the modern business services sector are keen to locate their businesses here. We are pleased to see such a dynamic development of companies from this sector as it is an excellent opportunity for young people to grow and start their career path in Lublin, says Krzysztof Żuk, Mayor of Lublin.
Vistra focuses on employee development
Vistra Poland's development plans are very ambitious and dynamic. The company is looking for young people who want to learn a new profession. The newcomers, under the supervision of specialists, can develop professionally and gain experience in the field of accounting, labour law or salary calculation.
Vistra gives a chance to those who are just starting their path in the accounting profession, whereas qualified specialists are offered managerial positions (manager, team leader). What distinguishes the company in the market is the possibility to work with full accounting. The firm does not divide duties into processes, so the accountant is responsible for the company from A to Z. In addition to the accounting department, Vistra Lublin also operates the human resources and payroll department.