Lublin's companies recognised for achievements in BSS and outsourcing
Like every year, January witnessed a number of ceremonies and competitions which shone a light on success and excellence across business services, outsourcing and IT community. Companies which operate in Lublin have been recognised not only by external organisations and clients for how they performed last year, but also by employees for their employee-friendly work environment, high HR standards and best practices. The awards have been conferred by Computerworld, Pro Progressio, Biznes Polska and Top Employer Institute, to mention just a few.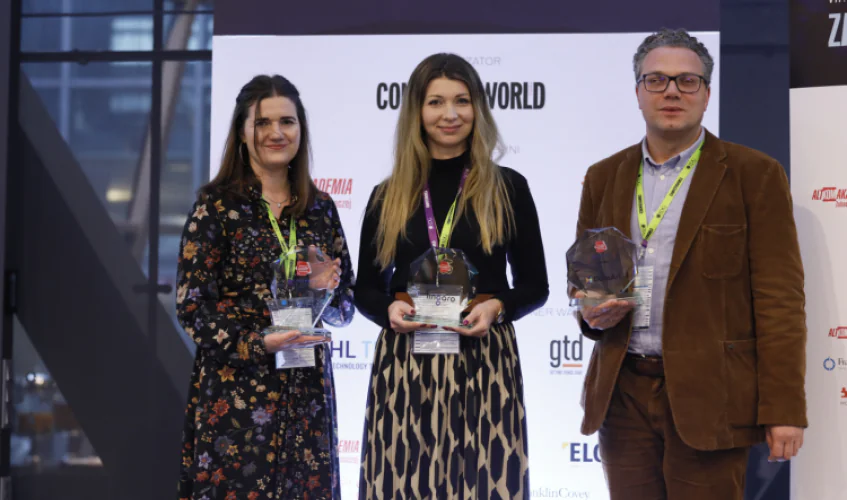 The statuette and the prestigious title of "Best place to work in IT 2019" have been awarded to Britenet, one of Lublin's biggest IT companies with two branches in the city. We are proud to see two other Lublin-based companies stand on the podium in the same contest – Lingaro and DataArt, which have been in the city since 2018 and 2014 respectively. The "AudIT" survey, conducted by the Computerworld magazine in collaboration with Kantar research centre, aims to deliver insights into employees' perception of IT departments in the context of their needs, motivations and job satisfaction.
Two other companies representing the BSS sector which build Lublin's reputation for tomorrow have been acknowledged by the Pro Progressio Foundation in the annual contest "Outsourcing Stars Awards", which showcases the very best of the BSS and outsourcing community. One of this year's top three nominees in the "Call Contact Centre" category was Concentrix, a 500-people-strong powerhouse of Lublin's BPO sector, which recently has been also recognised by Telefonica Germany, one of its major clients that appreciated two Lublin's staff members in a "Top Incentive 2019" contest addressed to all employees of delivery centres working for Telefonica Germany globally. The same Outsourcing Stars Awards contest brough recognition of Sii as the fastest-growing company in the category of "IT Contracting", which corresponds to the title of "Best IT Services Provider-Poland" granted to the company in the 8th annual "CEE Business Services Awards" competition organised by Biznes Polska. This is the third time achievements of this Lublin's biggest IT employer are acknowledged by Biznes Polska jury, which took into account the outstanding financial results of the company, its technological development and projects carried out for its clients worldwide. The same gala awards evening celebrated the best in the category of "Top CSR Initiative of the Year", and we are proud to see Orange Polska Shared Service Centre as the winner with its "Volunteering in SSC" programme.
Finally, three companies with a  strong presence in Lublin have been certified as "Top Employer 2020" in a programme conducted by Top Employers Institute. Santander Bank Polska, Capgemini Polska and PwC Polska which can boldly call Lublin their home have been honoured for its people practices.
From the Lublin's perspective, these recognitions show a couple of things. First of all, we can boldly say that Lublin had its role in the growth of the acknowledged businesses in 2019. Secondly, they demonstrate that it is the right place to do business and grow thanks to talents who can do tech-savvy jobs. And even more importantly, that professionals in Lublin really appreciate their employers for what they do to keep them satisfied and motivated.
Congratulations to all the winners and nominees! Well-deserved!