Lublin – the capital of electromobility
Yesterday, the Mayor Krzysztof Żuk signed letter of intent between the representatives of the City of Lublin, Ministry of Development and Ministry of Energy who obliged themselves to cooperate with each other in the development of electromobility in Poland. Under the agreement, the Centre for Electromobility will be established in Lublin.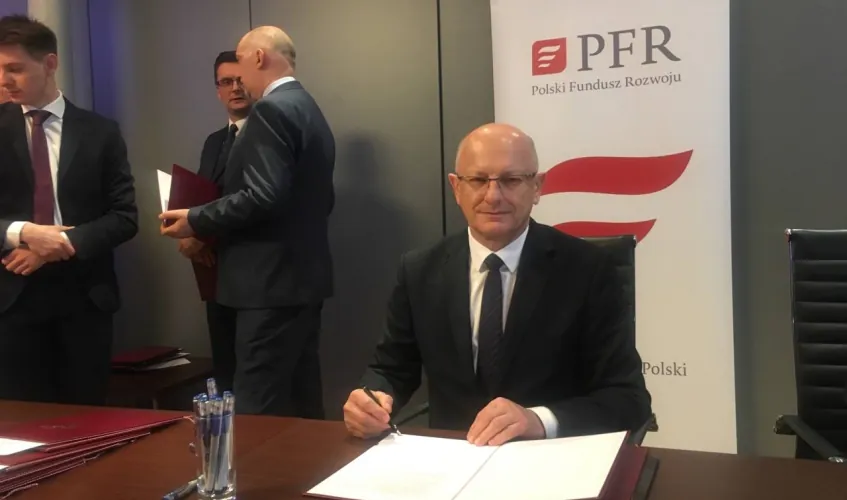 – Lublin has just taken the first step towards development of electromobility. We have been investing in low-emission transport for several years. As a result, 61 km of trolleybus network have been built and hence, passengers can use 90 trolleybuses. In the next years, we are planning to purchase another 40 trolleybuses and extend the existing system by at least 10 km – says Krzysztof Żuk, Mayor of Lublin.
Additionally, Lublin's authorities are also planning to launch an electric bus system including charging stations. The purchase of 66 vehicles has already been planned in EU projects. It is also planned to purchase seven charging stations (five extra stations under reserve projects). The vehicles will run on batteries allowing them to cover a distance of 40 km without charging.
Under the agreement signed by the officials of the City of Lublin and Ministry of Development, representatives of businesses and higher education institutions from Lublin will participate in research and development works involving: development of new technological solutions to be applied in electric buses, cars and charging systems, development of no-emission transportation system, preparing a list of best practices in implementing electric car and municipal transportation system, as well as finding sources of financing.
Lublin's efforts in implementing low-emission transport have already been appreciated in Poland. In 2016, Lublin won European Green Public Procurement Award – Polish Edition for purchasing 70 new trolleybuses (the best green public procurement in Poland). For the policy on mobility and communication with local communities, Lublin received ECO CITY award in the competition organised by representatives of the French embassy in Poland.