Lublin Universities Association
On July 4th, 2017, rectors of three universities: Maria Curie-Sklodowska University (UMCS), Lublin University of Technology (PL) and the University of Life Sciences (UP), informed about the establishment of the Lublin Universities Association.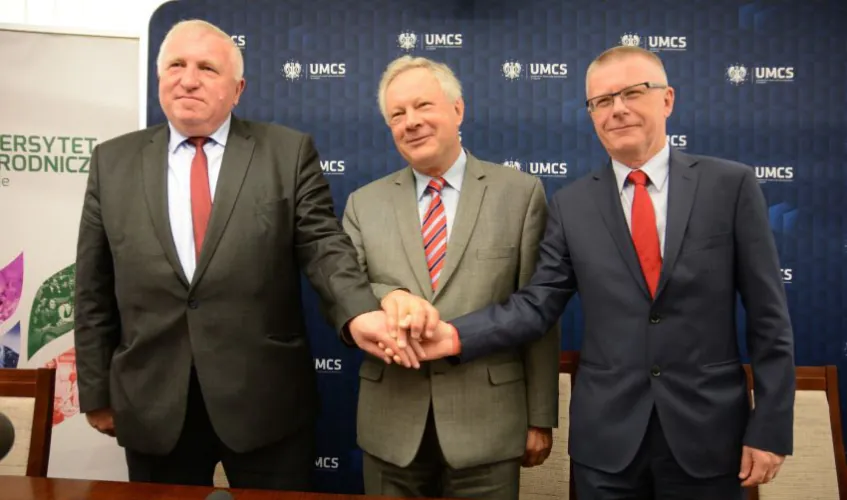 Resolutions on the constitution of the Association were taken by the end of June by the universities' Senates. As the Ministry of Science and Higher Education declares the registration of the Association, the application will soon be submitted to the Ministry.
Cooperation within the Lublin Universities Association will include, e.g., exchange of information on human resources and academic resources, joint courses, monitoring the paths of graduates, support for education, commercialization of research, career offices, and development of artistic and sports activities.
As the Rector of UMCS, Prof. Stanislaw Michałowski highlighted, the idea of creating a union is not new. There have been discussions on the subject for years. Our region is still struggling for its position, and through the establishment of the Lublin Universities Association, it can become stronger and more competitive. Rector of UP, Prof. Zygmunt Litwińczuk argued that the cooperation between universities was longstanding but now has been formally sanctioned in certain areas – while preserving the autonomy of each subject.
As the forerunners, the Rectors presented the universities from Krakow, which were the first to establish such a union – InnoTechKrak – two years ago. Lublin's agreement is the second such initiative in Poland. Integration can have a positive impact on raising funds. As emphasised by Rector of PL, Prof. Piotr Kacejko, cooperation will also bring benefits to students – it can optimise access to specialised equipment and facilities.
[photo: Bartosz Proll, source: UMCS website]