Lublin wins the 2017 Europe Prize
The 2017 Europe Prize – the highest level of the Prize which is awarded each year by the Parliamentary Assembly of the Council of Europe (PACE) to the town most active in promoting the European ideal – has been awarded to Lublin in Poland.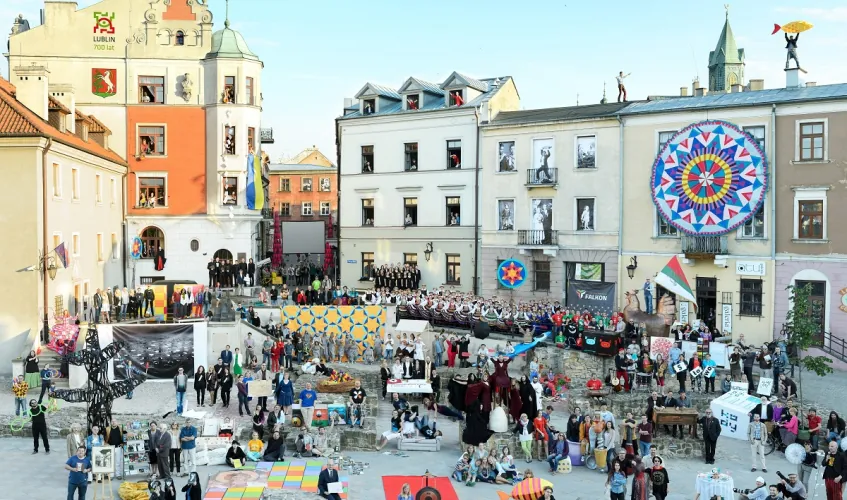 Capital and center of Lublin Voivodship (province), Lublin has 25 twinned cities in total in Europe, North America, Israel and China. According to the PACE Committee on Social Affairs, Health and Sustainable Development, Lublin is a city with robust international cooperation in numerous fields (economic, cultural and educational) which translates into many projects being carried out with foreign partners. The city also organises a range of celebrations to mark Europe Day such as a simulation of a session of the European Parliament for young people.
The city is the hub of bustling cultural life, with different events held annually, and attracting a wide audience: the Night of Culture, Central Europe Theatre Festival "Neighbours", the International Dance Theatre Festival, the Magicians' Carnival or the Lublin Basket Cup.
The committee underlines that Lublin regularly organises the Eastern Europe Initiatives Congress, which is an international and annual platform of dialogue between municipalities, central authorities, academia, decision-makers and NGO activists.
Finally, it is also very dynamic in the field of European and international solidarity: it organises humanitarian aid convoys to Ukraine and Georgia.
Read the full article on the PACE website here.