Mayor of Lublin – local government Manager of the Region 2016
For the third time in succession, Krzysztof Żuk, Mayor of Lublin, picked up the 2016 Manager of the Region prize awarded in ranking organised by "Puls Biznesu" magazine and based on assessments given by local government representatives.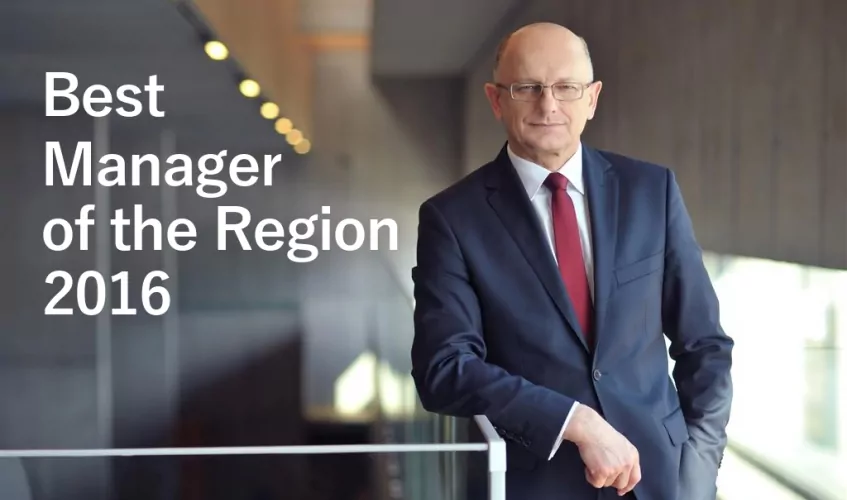 It has been the fifth time when "Puls Biznesu" published the ranking of local government managers of the regions. The data for this analysis was collected by members of staff of ARC Rynek i Opinia company who asked local government representatives to name the best municipality and commune managers. Respondents judged the shortlisted candidates via the following criteria: effective financial management, including acquisition of external sources of financing, effective management of public education, the amount of investment expenditure on infrastructure, developing social activeness. These categories differ in importance and are assessed in accordance with manifold indices adopted by ARC RiO. After analysing them, the company positions each local government manager in the ranking.
Mayor of Lublin was given the accolade for economic recovery and growth in Lublin. Particular recognition was given to dynamic development of the IT/ICT sector in which over five thousand individuals are employed. Additionally, development of the automotive, logistics, biotechnology, and food processing industries was also emphasised. Particular attention was paid to the use of EU funding: in the years 2010-2014, the municipal government invested over PLN 2.2 billion, including PLN 1.5 billion acquired from the European Union. This resulted in building Lublin Arena football stadium and Aqua Lublin olympic swimming pool as well as in improving transport infrastructure in the city. In the mayor's current term of office, it is planned to invest over PLN 2 billion in public spaces, green areas, and improving citizens' quality of life. What was also emphasised was the success of Lublin City Bike system consisting of 90 docks, 900 bicycles, and a 135-kilometer network of cycling routes.