MLP Group is strengthening its position around Lublin
MLP Group will build a new logistics park in the vicinity of Lublin. This will be the second centre to be built in this part of Poland by this leading industrial property developer. The facilities slated to be built in this new venue will deliver a total of approximately 51.5 thousand square meters of modern industrial space.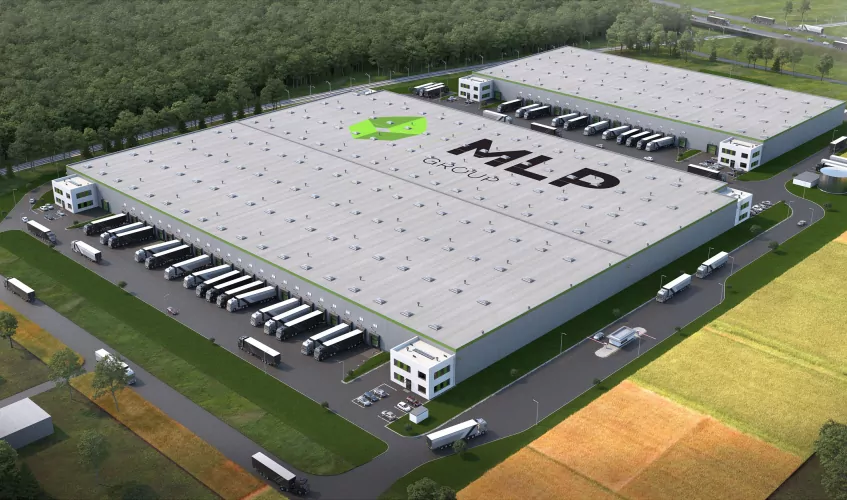 MLP Group intends to build another large logistics park. This project spans the construction of three facilities with total space of approximately 51.5 thousand square meters of modern warehouse and manufacturing space. This logistics park will be built on a lot with an area of 10.5 hectares.
– We continue to encounter extensive interest among prospective tenants in modern warehouse space in the Lublin area. That is why we would like to enlarge our offer by launching a second logistics park located on this market. We intend to kick off its construction this year – emphasized Agnieszka Góźdź, Director of the Sales Department in MLP Group S.A.
This investment will be situated in Świdnik, not far from Lublin. It will be a mere 1.5 km from the Zadębie hub on the S12 and S17 expressway forming the ring road around Lublin and the major transport axis in the Lublin Region connecting Warsaw and Piotrków Trybunalski, among other cities, with Ukraine. This new logistics park will be a mere 10 km from the city centre of Lublin and 3 km from the city centre of Świdnik. In turn, the distance to the Lublin airport is 5 km with the distance to the city centre of Warsaw being roughly 190 kilometres. Employees will have an easy commute using public transport because a bus and PKP railway station are located in close proximity to the logistics park.
This logistics park will be MLP Group's second one in this part of Poland. MLP Lublin located in the Special Economic Zone close to the city centre is the first one. This 45 thousand square meter park has already been fully commercialized. It presently has three tenants: ABM Greiffenberger Polska, Stokrotka and Turck.