New hydrogen fueled bus from Lublin
29 March, 2017 in Lublin, Ursus showed a new bus using hydrogen as its onboard fuel for motive power, City Smile Fuel Cell Electric Bus. The bus was designed by Ursus Bus' engineers in cooperation with international teams. The vehicle is to be manufactured in Lublin. The first series will hit the assembly line immediately after the company receives the first orders.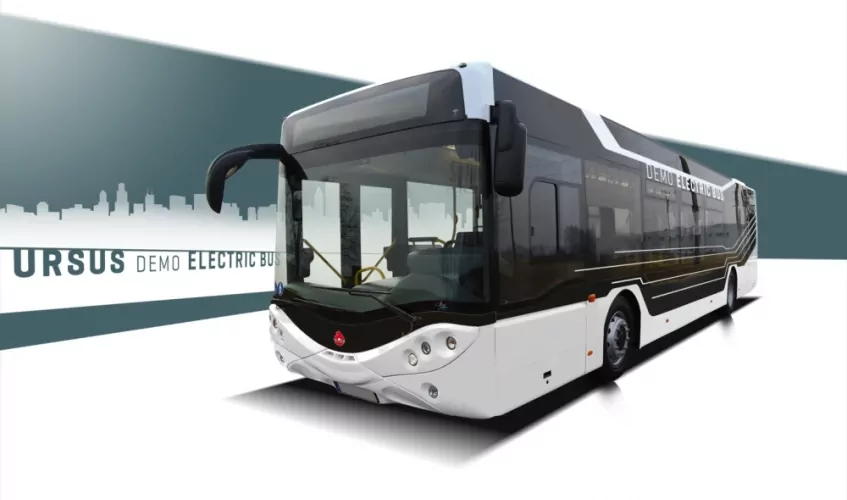 Being one of three Polish cities where citizens can travel by electric trolleybuses, Lublin is a prime location for developing innovative electric buses, especially the ones that are used in public transport. Environment favourable to developing and implementing innovative technological solutions for green means of transport is provided not only by Lublin's advanced engineering companies being focused on research and development but also by the support received from the most innovative Polish university, Lublin University of Technology. Recent decision of the Minister of Energy on cooperation with the City of Lublin confirms that Lublin will become the Polish centre for electromobility. Ursus has been closely and deeply involved in developing electric buses in Lublin. The company is about to market its new product very soon – a bus using hydrogen as its onboard fuel for motive power.
– The bus will be assembled in Lublin, where both the assembly line and infrastructure are already available. Ursus will launch its first production vehicles immediately after we receive the first orders. We are now working towards attracting the first customers. I believe it is the matter of several months – says Karol Zarajczyk, Ursus CEO.
City Smile Fuel Cell Electric Bus – innovative city bus using hydrogen as its onboard fuel for motive power
City Smile Fuel Cell Electric Bus was designed in Ursus Bus and is to be assembled in Lublin. Hydrogen is stored in eight containers placed on the roof of the vehicle. Their total capacity is 35 kg, whereby the bus uses 7 kg to cover a distance of 100 km. The bus has a range of approximately 450 km and it meets the demand of west-European markets for cost-effective and eco-friendly buses using fuel other than petroleum or natural gas. There are multiple sound reasons behind several governments and car companies betting on hydrogen as the clean transportation fuel of the future.
At the moment, Ursus offers also two electric buses, City Smile and Ursus Ekovolt. Ursus' plant in Lublin has capacity to assemble approximately 100 buses annually. The company is planning to develop in electromobility. In the next 3-4 years, company's management wants to increase production output to several hundred buses per year.
– Ursus is particularly focused on green means of transport. Currently we are carrying out several electromobility projects, which, given the EU's transport development strategy and the Polish government's support for such solutions, will allow us to develop dynamically for the next few years. We aim at leading the green vehicles market in Europe – ends Mr Zarajczyk.