Onwelo opened its office in Lublin
On 16th May at 14 Nałęczowska Street, the Lublin branch of Onwelo, one of the fastest growing IT companies on the Polish market, was officially opened.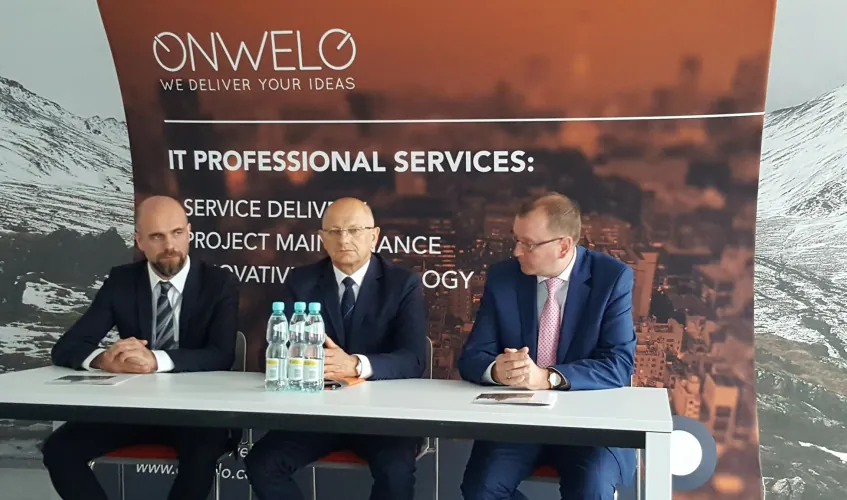 For a long time now, we have been observing with attention the tremendous pace of development of Lublin. The choice of location was therefore evident to us. The decision was based on, among other things, the strong economic growth of the region, development of the Lublin IT ecosystem and academic background. Lublin has chosen the direction in which – and with which – we want to develop – said Dariusz Ossowski, co-founder of Onwelo.
The company starts with a team of several experts specialising in programming languages. Our goal is to build a perfectly functioning branch, implementing projects with an international reach and working on our own technology. By the end of the year alone we want to employ about 30 people. We know that we will find specialists here – added Paweł Janusz, Solution Delivery Manager in Onwelo, also responsible for the creation of the Lublin site.
The Lublin branch of the company is located in a modern office building CZ Office Park on the 13th floor. The interior design is the same as the office design in the company's headquarters in Warsaw and promotes a creative atmosphere. The office has 350 m2, a spacious open space, four meeting rooms and a kitchen with a designated chill room.