Orange GSPE Centre launches in Lublin
Orange accounting centre opens to other countries. Since April, the Lublin office at Chodźki 10 Street, apart from Orange Polska, also supports the operator's Slovak subsidiary, and soon – other European countries.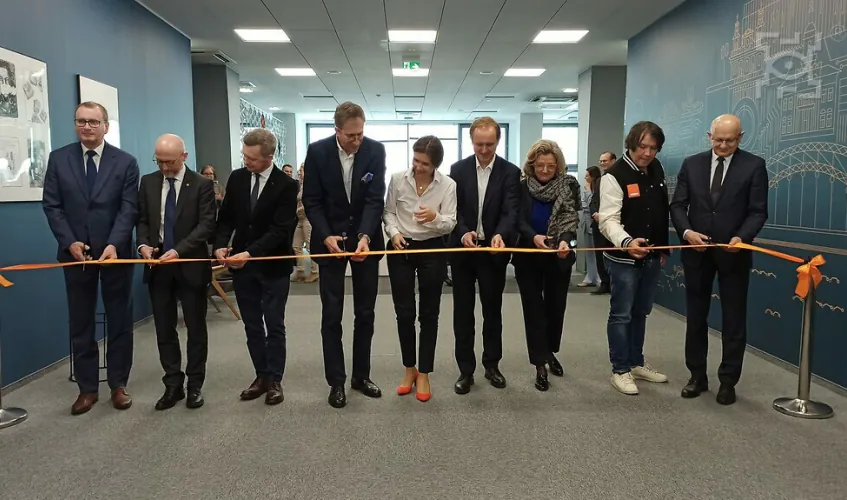 Lublin has been an important point on the map of Poland for us for a long time. We have been here for years as an operator and as an employer. Now this city is becoming one of the three European financial centres of the Orange Group, said Julien Ducarroz, CEO of Orange Polska.  I know that you are familiar with new technologies and that you provide excellent conditions for investment and development. I am glad that we can participate in this development by supporting local talents, he added.
Global Support for Performance Europe – the new unit – is settling in renovated offices previously occupied by the Accounting Operations Centre of Orange Polska. In addition to accounting tasks, the unit will take over some processes related to purchasing and controlling. The new opening is a new opportunity for development – Lublin's GSPE intends to recruit several dozen people in the coming months. This is an opportunity to gain experience in an international environment: in addition to Slovaks, the GSPE team will work on a daily basis with colleagues from Romania, Belgium, Luxembourg and Moldova.
Lublin has a qualified team of specialists, which is why we are very happy that companies see this potential and develop their activities here, using the competences and skills of Lublin employees. In 2010, there were about 2,000 people employed in the new business services sector in Lublin, today almost 9,000 people work in 42 service centres. Thanks to close cooperation between nine Lublin universities and the business environment with the support of the local government, this sector is one of the priority economic specializations included in the Lublin 2030 Strategy, says Krzysztof Żuk, Mayor of Lublin.
In Lublin, Orange Polska's 4G LTE network reaches all residents of the city. 93% of the population is within the range of the operator's 5G. Over 124,000 of Lublin households have access to fibre optic services from Orange.