Pol-Inowex to create new jobs
Pol-Inowex a company specializing in the professional dismantling and relocation of machines, production lines and entire industrial plants, has signed a contract for the dismantling of a refinery in Switzerland. Based on the contract, the Pol-Inowex will hire at least 50 new employees in the coming months. The company informed about its development plans at a joint press conference with the Mayor of Lublin.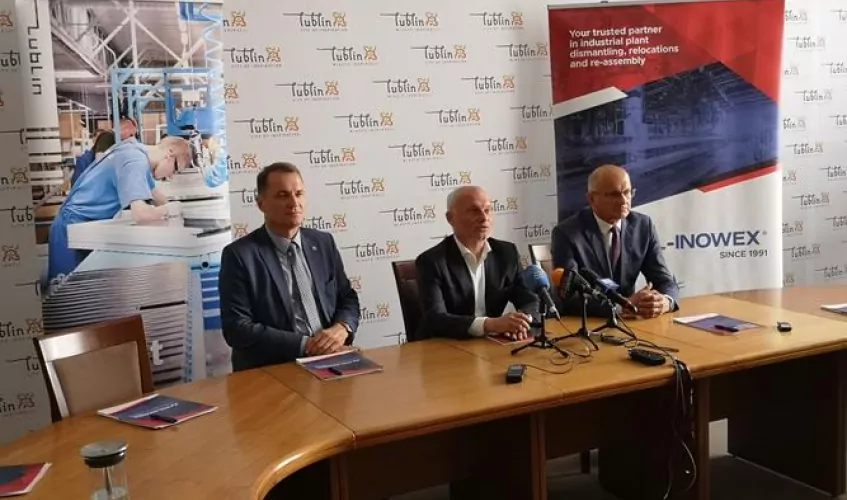 I am pleased that despite the many challenges and problems that many of our companies are facing in the current market situation, there are companies that are growing and creating new jobs. The fact that Pol-Inowex is recruiting specialists from the Lublin's local market confirms that human capital is one of the greatest development potentials of Lublin. Local universities, technical and vocational schools educate young people who later work for the success of companies, also on international markets – says Krzysztof Żuk, Mayor of Lublin.
The contract in Switzerland is currently the largest dismantling project of its kind in Europe and it includes the complete dismantling of a refinery with an area comparable to a half of entire Zakłady Azotowe (Nitrogen Plant) in Puławy. The company currently employs around 200 experienced specialists, mainly fitters, mechanics and electricians. As a result of the Swiss contract, Pol-Inowex is planning further growth and is looking for at least 50 additional employees from Lublin and the region.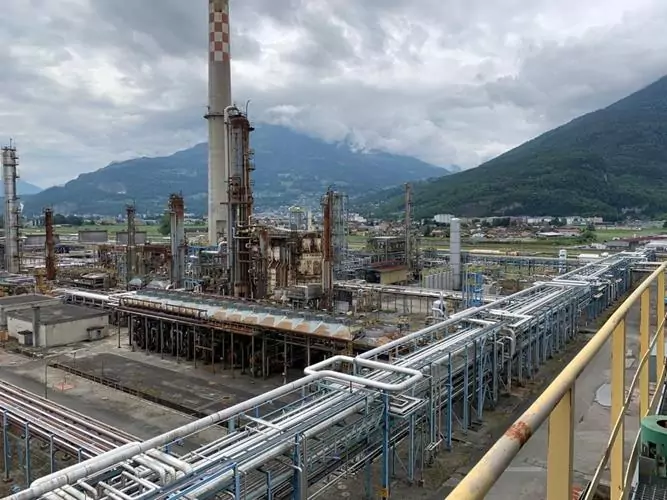 The position and experience we have gained in Europe and worldwide guarantees our customers a smooth contract execution. Thus, the number of contracts is increasing and we can guarantee our employees stability and security even in the time of uncertainty related to the pandemic. The same applies to new employees. Most of our projects are carried out abroad, but we take care of all necessary formalities and the wages are based on foreign rates. We organize travel and accommodation, everything is done in Polish language among Polish employees – says Bartosz Świderek, Vice-President from Management Board of Pol-Inowex.
Pol-Inowex, as a family company from Lublin, has been specializing for almost 30 years in the dismantling, relocation and reassembly of machines and production lines, but also of entire industrial plants. It offers its services to various industries all over the world, including energy, paper, chemical, petrochemical and automotive. The value of all orders that have been contracted and executed amounts to about PLN 150 million.
Now, Pol-Inowex is looking mainy for fitters, mechanics and electricians. As the company offers an internal training system, even people with less experience but eager to learn can quickly acquire the necessary skills. The company is also open to cooperation with subcontractors.
The company has been repeatedly awarded and distinguished with the Economic Award of the Mayor of Lublin in the categories "Global Market Presence" and "Corporate Governance and Corporate Social Responsibility".
Since the beginning of 2019, Lublin has attracted 10 new investors declaring the total employment of about 700 people, including 3 manufacturing companies and 7 businesses representing the business services sector, mainly IT.