Poland. Business Harbour opens door for IT talents from around the world
The government programme "Poland. Business Harbour", which facilitates IT specialists, start-ups, and other companies to relocate to Poland trouble-free, has been extended to all countries in the world. Initially, the scheme was available only to Belarusian specialists and companies from the ICT sector, later, it was also expanded to include experts from Armenia, Georgia, Moldova, Russia and Ukraine. From now on companies operating in the IT industry and strategic areas related to the transfer of new technologies, may apply for support under the programme regardless of their citizenship.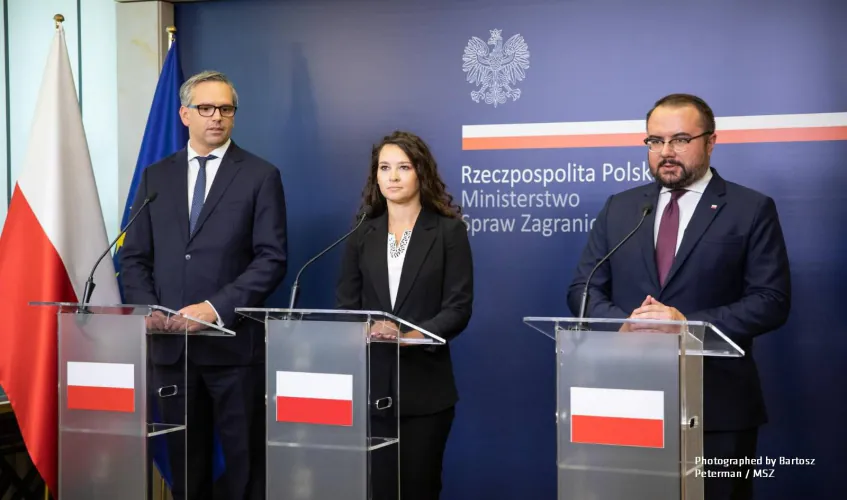 There are three paths of participation in the programme:
●   for start-ups
●   for SMEs & large companies
●   for individual IT specialists (freelancers).
Companies and entities that are willing to use this entry route first have to register with the Polish Investment and Trade Agency (PAIH). The most important element of the programme is a possibility of obtaining a special type of PBH visa which allows participants to enter and stay in Poland for a period of up to 1 year,  set up a sole proprietorship but also exempts them from the obligation to have a work permit.
To obtain a BPH visa, you need to meet the following conditions:
●    document technical education or minimum one-year work experience in the IT industry,
●    have a document confirming the willingness to be employed by one of the partner companies that participate in the programme. Currently, there are already over 300 of them, 25 of which are present in Lublin, but the list remains open and available under the link below https://www.gov.pl/web/poland-businessharbour/specjalista-it#. 
Besides the facilitated visa path, successful applicants can benefit from many other privileges, such as support in setting up and running a business, access to an acceleration scheme for start-ups, and grants for R&D activities. As a part of a package, each company is offered support in the business concierge formula, all participants can also count on support in facilitating contacts with local governments or Special Economic Zones.
It's worth mentioning that the accelerated visa procedure also covers the applicant's family members. This is an extremely important solution, allowing those willing to move to Poland, not only to transfer their professional but also their personal life. What is more, there are also certain initiatives like free-of-charge Polish language courses for kids to help them to acclimate to the new environment.
The programme turned out to be a huge success. The simplified visa procedure and lucrative job offers encourage foreigners to work in our country. Since its launch in 2020, over 55,000 visas were issued and almost 49,000 employees were relocated to Poland, of which about 35,000 (70%) were workers who came to Poland after the outbreak of the war in Ukraine. The total investment value of completed and ongoing investments is almost EUR 180 million.
Lublin thrives as a centre of advanced business services and IT sector in the Eastern Poland. Strategic location, strong human capital, and high availability of modern office space are only a few advantages that attract international investors to Lublin. The IT industry gives employment to over 8000 people and this number continues to grow. At the moment, more than 25 companies present in Lublin participate in the PBH programme, offering great working conditions for IT professionals who want to develop skills under their wing.
We believe that the decision to extend the programme to cover the whole world will attract even more innovative investments and qualified specialists to our city, who will, in turn, support our labour market and development of the IT industry in Lublin.
If you want to find out why Lublin is a good choice for you and your company, or need a little guide on how to start a business in here, reach out to us.
We hope to welcome you in Lublin soon!