Publicis Re: Sources with its new branch in Lublin!
On 11th May 2022, Publicis Re: Sources officially opened a Business Services and IT Delivery Centre in Lublin. The company located its office at 2 Spokojna Street. It has already given employment to 40 people and by the end of the year, it will hire another 60 talents.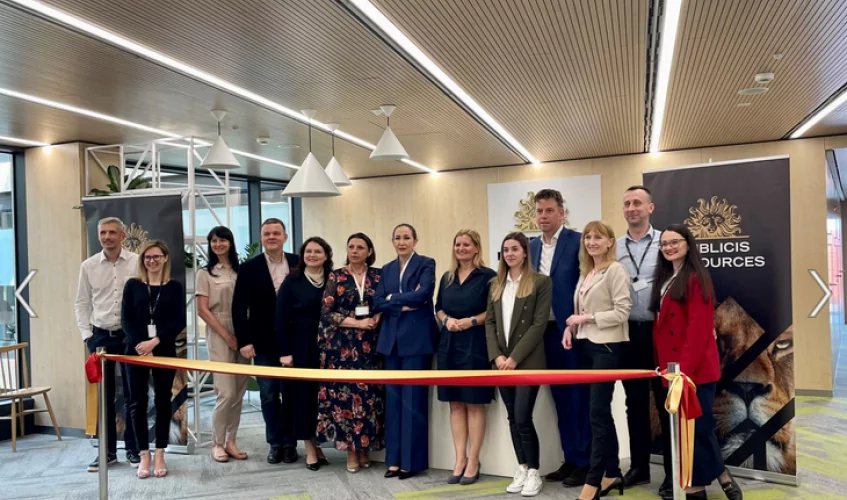 Publicis Re: Sources is the backbone of French Publicis Groupe, one of the leading marketing communications groups in the world with 80,000 employees globally, operating in over 100 countries.
The Lublin centre of Publicis Re: Sources will provide complex services in the areas of accounting, payroll, IT, legal, taxes, and facilities management, particularly for CEE and Scandinavian markets. The branch also plans to expand its activities to provide some of the Group's digital platforms thanks to the global Development and Maintenance Centre. This is the company's second office in Poland. The first one was opened in 2010 in Warsaw.
By strengthening its market presence in the CEE region,  the company aims to meet the growing demand for highly skilled professionals, while further increasing Publicis Groupe's pace of innovation worldwide. As one of the fastest-growing cities in the region, Lublin offers a large pool of highly skilled employees, which was one of the main reasons why the company decided to locate its new branch here.
Publicis Re: Sources provides the organisation with various innovations in automation, artificial intelligence, self-service and core digital business functions (…) We create exciting new opportunities that were previously out of reach and we welcome anyone who wishes to be part of our growing global team, says Sylvie Ouziel, CEO of Publicis Re: Sources.
Krzysztof Żuk, Mayor of Lublin, points out that: Business services is one of the city's priority economic sectors included in the Lublin 2030 Strategy. The appearance of new representatives of this sector on the Lublin market is the result of our consistent economic promotion and efforts to attract investors.
The presence of the company in the Lublin market is a great chance for further development of the city.  We are happy to welcome you onboard and we wish you lots of success!