PwC to open new office in Lublin
PwC, a world's leading consulting and technology company, is opening its new office in Lublin. Lublin, which was on the company's radar for some time already, will become the next Polish unit of PwC and will be focused on providing services in the area of Salesforce technology.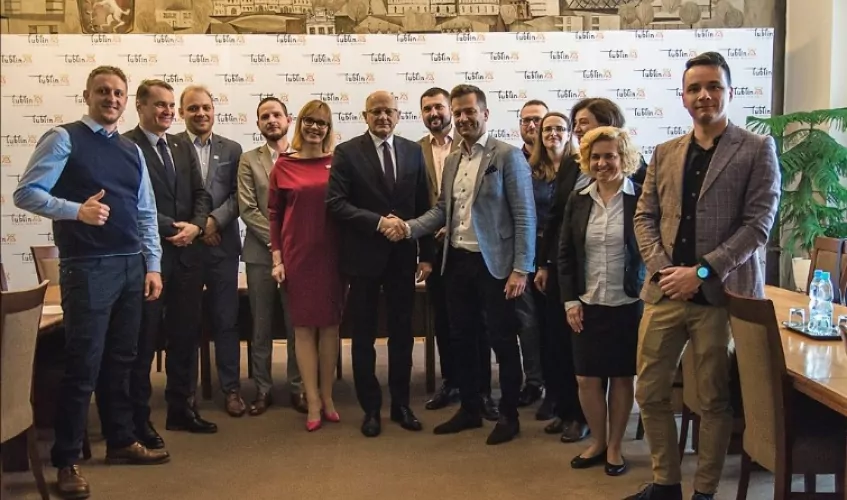 Besides regional offices in Warsaw, Łódź, Gdańsk, Poznań, Wrocław, Katowice and Kraków, PwC has also the Financial Crime Unit in Gdańsk and two Service Delivery Centres in Katowice and Opole. The decision to enter Lublin was based on the city's outstanding potential in terms of a number of students who choose technical studies, in particular IT, as well as booming IT community fostered by municipal administration, business and academia. The company also highlighted the high quality of living as one of the city's greatest assets which stood behind the decision to invest in Lublin.
PwC, the professional services giant, employs over 276,000 people globally and more than 6000 in Poland, including over 1000 professionals working as part of the technology team. It is the first of the Big Four international consulting companies that decided to launch its operations in Lublin.
PwC has already started recruitment for its Lublin office and expects to create about 40 jobs at the site over the next months. The company is looking for specialists in the development and implementation of CRM solutions, especially Salesforce, including developers, architects, project managers and business analytics. The firm's office is located at CZ Office Park A at 14 Nałęczowska Street providing excellent working conditions for its employees in the heart of Lublin's business centre.
Welcoming the news, Krzysztof Żuk, Mayor of Lublin said:
We're more than happy that Lublin's potential has been recognized by such a renowned brand as PwC, even more as we have great experiences from our collaboration to date. I'm sure that you will not only achieve your business goals here and employ 40 people, but it will be just the beginning of the PwC's growth in Lublin, and we can expect that other processes and further highly specialist jobs are to follow. This project proves that the Lublin's Development Strategy we consistently implement really makes sense and it is recognized by some of the biggest companies worldwide too."
Earlier in September this year, PwC published its new "Report on Polish Metropolitan Cities: Lublin", which presented an overall picture of Lublin as a place to live and work. The company's experts dwelled on Lublin's greatest capitals and came up with a conclusion, that the city is on the right path to compete with the biggest Polish cities. Some of the assets the authors of the report mention include the aforementioned big numbers of IT students, clean environment, safety, citizens' activity and high investment expenditures per capita, including funds spent on culture and protection of national heritage.