Record opening of the year at Lublin Airport
The first two months of 2018 brought record-breaking results in terms of the number of passengers served at the Lublin airport. In January and February, more than 71 thousand passengers used Lublin Airport.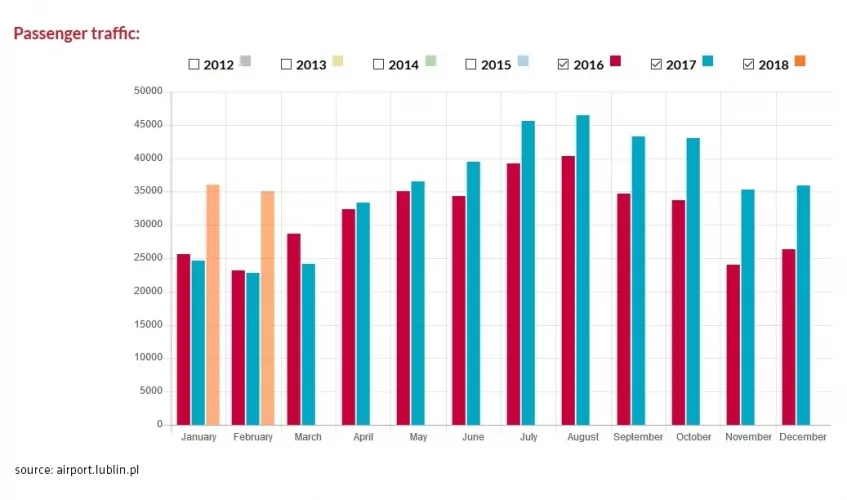 January was one of the best months in the history of Lublin Airport. It served more than 36 thousand passengers, an increase of 46% compared to the same month in 2017. February turned out to be even better, as there was a 54% increase, serving over 35 thousand people. As a result, the Lublin airport recorded the best opening of the year in its 6-year history.
Moreover, on February 7th, the 1,500,000th passenger of the Lublin Airport was checked in. If the Airport's plans are successful, this year Lublin Airport will serve for the first time more than half a million passengers. Thanks to this, we will be expecting the 2,000,000th passenger at the beginning of 2019.
Now, Lublin Airport is the only airport in Poland which operates permanent flights of three low-cost carriers: Wizz Air, Ryanair and easyJet. Moreover, passengers of LOT Polish Airlines, bmi regional and Small Planet fly from Lublin. Flights take place on 13 routes, and the connection with Munich allows connecting flights to almost any destination in the world.