Stokrotka opened a distribution centre in Lublin
Emperia Holding's Stokrotka supermarket chain has completed the expansion of its Distribution Centre in the Special Economic Zone Lublin Subzone at 18 Erazma Plewińskiego Street in Lublin.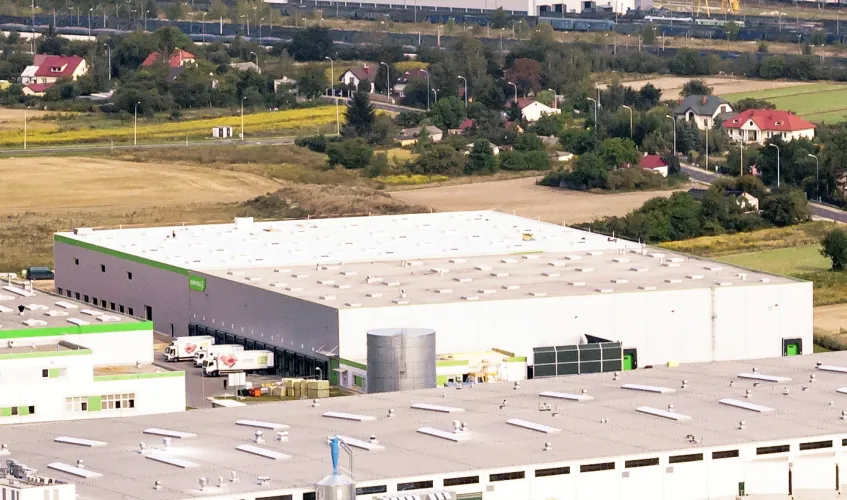 – In connection with the dynamic development of the chain in May last year, we decided to expand the Distribution Centre in Lublin. Its surface area has been doubled, thanks to which the number of suppliers has increased to over 370 and the network can carry out daily deliveries of products to each Stokrotka in a short time. This means that we were able to shorten the delivery time from producers to our stores significantly – says Dariusz Kalinowski, President of Stokrotka's Management Board.
The total warehouse space of the extended distribution centre amounts to almost 11.5 thousand sqm. Currently, it serves more than 172 stores located in the eastern part of Poland in the following voivodships: Lubelskie, Podkarpackie, Świętokrzyskie, Podlaskie and parts of the Małopolskie, as well as two regional warehouses: in Białystok and Tarnobrzeg. Thanks to the new investment, employment increased by about 50 people. Currently, the Centre has 230 staff members.
Location of the Distribution Centre of a big nationwide supermarket chain in Lublin is a proof of the convenient location of the city regarding the development of the logistics and warehousing industry to provide services to the eastern part of Poland. The developed transport infrastructure in the city, which is a link to existing express roads, and also those being currently under construction, as well as the availability of warehouse space, will make such investments more and more often undertaken in Lublin in the coming years.
Source: wiadomoscihandlowe.pl