Ursus to assemble electric cargo vehicle
Ursus will assemble an electric cargo van and it will not be its first "green" vehicle. The company already offers an electric bus which is used in public transport.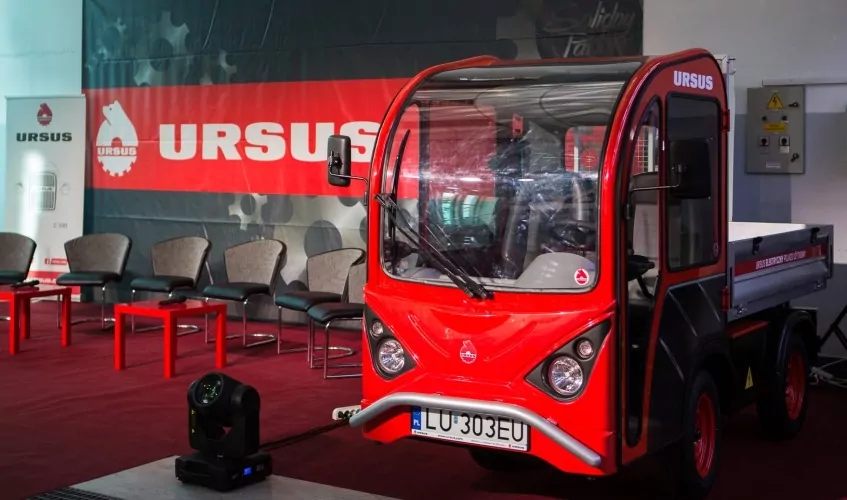 Due to EU CO2 emmision standards, electric vehicles have become a promising development area in Europe. Therefore, we have long-term plans pertaining to this field. Today's premiere of our delivery van shows the development direction we would like to take. "Ursus aims at pionereeing the European market and hence, it has been developing its 'green' transportation department for several years – says Karol Zarajczyk, CEO of Ursus S.A.
The light cargo vehicle presented by Ursus on 16 September 2016 meets the standards of the L7e certification, i.e. its weight does not exceed 600 kg. The materials used to construct the vehicle frame and the body include aluminum and composite materials. Although currently the vehicle has a rear-wheel drive, Ursus is planning to launch a 4×4 model. The person capacity is two. Due to its remarkably quiet electric drive, Ursus' car can be used to make night-shift deliveries. It is also perfect for municipal companies with which Ursus is planning to cooperate.
We want to offer this car to logistics companies and municipal services in municipalities and communes. "The electric cargo vehicle generates low usage costs and meets CO2 emmission standards. Consequently, it can be an ideal solution for local authorities – emphasizes Karol Zarajczyk.
Before the Second World War, Ursus had been assembling not only tractors, buses and military vehicles but also motorcycles used by Poczta Polska (Polish Post). By expanding into the public transport, Ursus is therefore returning to the roots.